New app will let you swap leftovers with strangers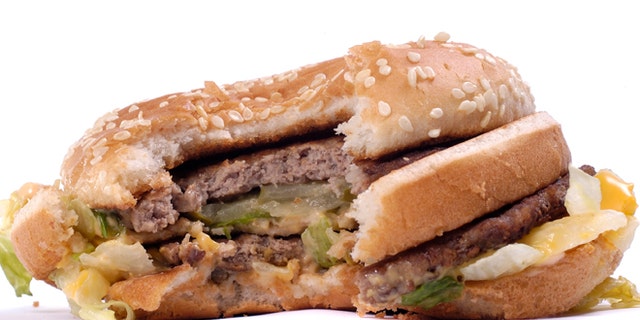 Can't finish that massive burger? Well, now you won't have to let your half-eaten dinner go to waste.
Coming soon is a smartphone app to help you barter or give away your leftovers.
Launching at the end of August, the app lets you take a photo of what's left of your meal, post it, and then wait for someone nearby to claim the food -- or even trade their leftovers for yours.
The brains behind the app are Bryan Summersett and Dan Newman, who said they came up with the idea three years ago while roommates at the University of Michigan.
"LeftoverSwappers don't feel the need to eat an enormous restaurant portion, and instead pass it on to a hungrier neighbor, in turn learning their name and avoiding excess calories," explains the website.
The San Francisco-based site claims that the app will help solve the problems of food waste, obesity and malnutrition. However, it remains to be seen if people are willing to dive into a stranger's soggy half sandwich.
"It's obviously not for everybody," Newman told NPR.