Nestle, Hershey help fight Ebola, as virus threatens chocolate supply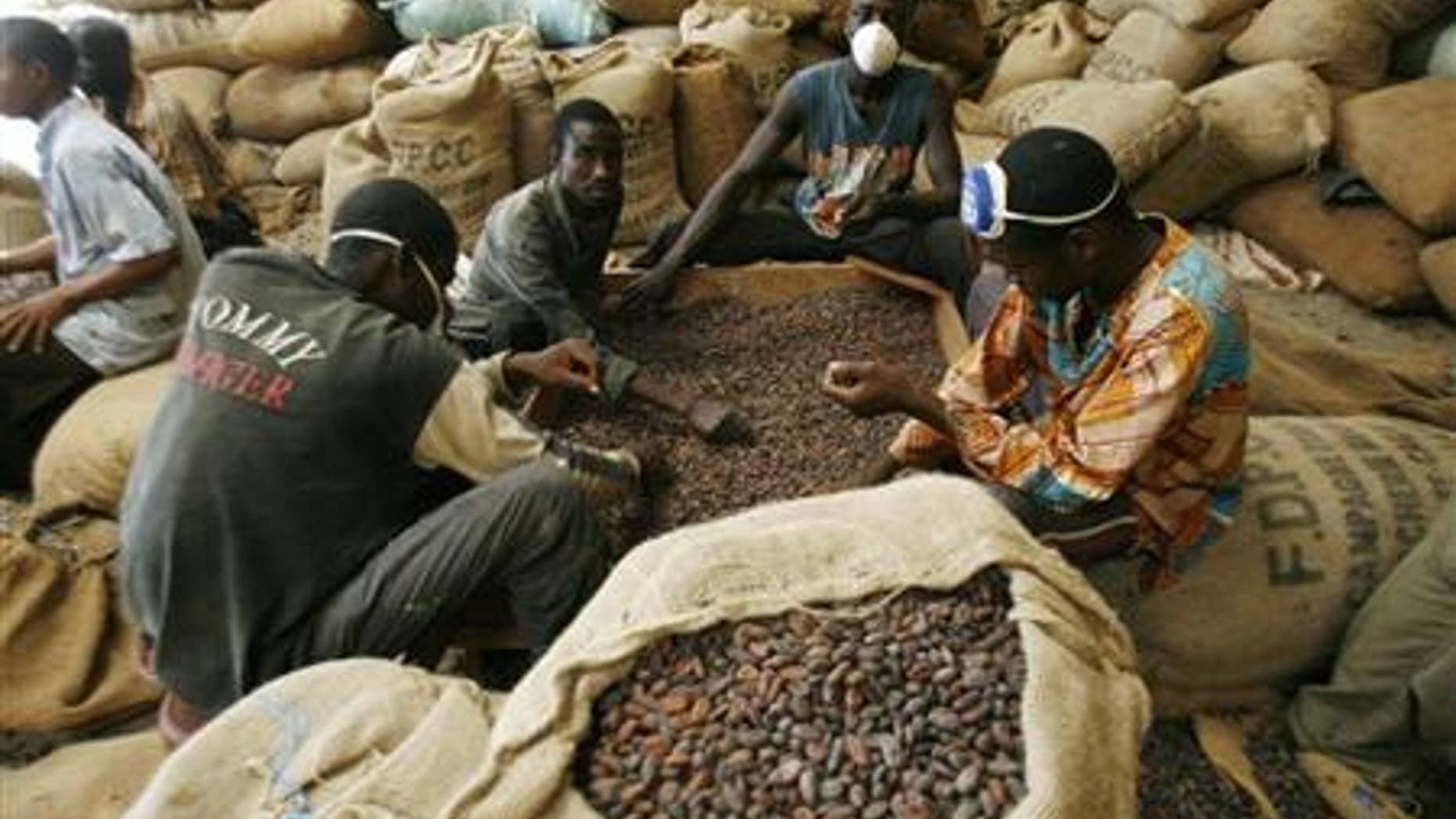 Some of the world's largest chocolate companies are joining the fight against Ebola, as the virus threatens the world's chocolate supply.
Nestle, Mars and Hershey are among the companies pledging support to combat the disease wrecking havoc on nations that border Ivory Coast --the world's biggest exporter cacao --the raw ingredient in chocolate.
Ivory Coast has shut down its borders with Liberia and Guinea, two nations hardest hit by the Ebola virus, shutting out migrant workers needed to pick the beans that go into M&M, Snickers Bars and Hershey's Kisses, reports Politico. Though Ivory Coast has yet to report a single case of the deadly virus, residents are fearful that the disease may quickly cross borders.
The World Cocoa Foundation, a non-profit that aids small cocoa farmers, has enlisted the help of many of its 113 members, including Godiva, Ghiradelli, Mars, to raise money for those affected. The organization has not released figures on how much has been raised, and more details are likely to emerge at the group's annual meeting this Wednesday in Copenhagen, Denmark.
"As a member of the WCF and a supporter of the CocoaAction strategy, Mars is pleased to see the industry coming together to help organizations on the ground in the prevention and eradication of the Ebola virus," Mars told Politico in a statement.
Prices for cocoa beans have risen in recent weeks due to Ebola concerns, but it's unclear if Americans stocking up on Halloween candy will feel the pinch.  If prices continue to rise, chocolate producers could replace some of the cocoa with fillers, or could just pass the cost onto consumers. This follows a spike in chocolate prices this summer, when cocoa prices jumped by about 8 percent.
Donations from the chocolate companies will be distributed to the International Federation of Red Cross, the Red Crescent Societies, and Caritas, a charity affiliated with the Catholic Church, according to CNN.
According to the World Health Organization, over 4,000 people have died from Ebola in Guinea, Liberia and Sierra Leone. Chocolate magnate Nestle is said to be "deeply concerned" about the devastating potential spread of the virus through West Africa which is home to many of its 6,300 African employees.