Nebraska college students push back on 'Meatless Monday'
Some Nebraska college students are rejecting a campaign to promote vegetarian eating in the school's cafeteria.
The environmental sustainability committee, part of University of Nebraska-Lincoln's student government, only intended to get the student government's permission to spend $250 on a "Meatless Monday" advertising campaign.
The group felt it was important that the student body know how meat production contributes to greenhouse gas emissions.
Instead, the effort turned into a debate about eating meat.
Hannah Evans, a chemical engineering major from Omaha who proposed the idea, says her intent was never to ban meat entirely.  But many students at the university come from farming families or are studying to go into agricultural-related fields, and saw the 'Meatless Monday' measure at odds with their way of life.
"People heard the title of the bill and thought, 'This girl wants to get rid of meat in the dining halls, and she hates Nebraska,'" Evans told the Omaha World-Herald.
The Collegiate Farm Bureau opposed the idea and the student senators "overwhelmingly agreed," eventually voting down the proposal, the paper reported.
"For many of us, our livelihood depends on crop or protein production," said Spencer Hartman, a student senator who opposed the bill. "To launch a campaign directly in conflict of that, and to use their money to combat their own cause, we didn't feel that was a just thing to do."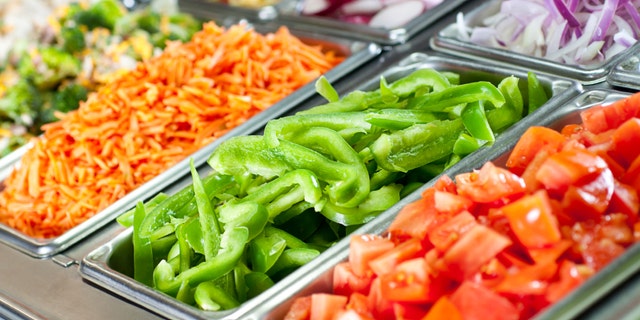 Nebraska is the nation's top commercial red meat producing state, which contributes over $12 billion to its economy, according to figures from the Nebraska Department of Agriculture. In 2012, The National Cattlemen's Beef Association released a statement about the Meatless Monday campaign, charging it as "an animal rights extremist campaign to ultimately end meat consumption."
Yet, Meatless Monday organizers say that long-term meat consumption at current levels is unsustainable and they point to studies that show health and environmental benefits if every American eliminated meat for one night a week.
"I can understand their concern about seeming to attack their own livelihood, but I think the debate should be reframed as doing what's right for human health, planetary health and using the creativity of scientists at land grant institutions to move toward sustainable food production," Robert Lawrence said, director of the Center for a Livable Future at Johns Hopkins University. The Center collaborates with the Meatless Monday project.
The initiative, which was started in 2003, has been adopted by growing number of public school districts, including in Boston and Florida, but some oppose it saying it's an orchestrated attempt to force Americans to become vegetarians.
At the University of Nebraska Medical Center, cafeteria staff took meat off the menu on Mondays after an initiation from its food contractor. But the reaction was so negative, the University abandoned the initiative after two weeks and even stopped promoting vegetarian dishes with "Meatless Monday" tags. At Creighton University in Omaha, students were angered when their dining hall took meat away on Mondays two years ago
But at the University of Nebraska at Kearney, Meatless Mondays have reportedly been popular, introducing students to dishes like soy corn dogs, lo mein noodles and Szechuan tofu.
Evans says she hopes students from the environmental sustainability committee will be able to share its perspective on the positive impact of reducing meat consumption with her university class mates soon, but will avoid using the controversial "Meatless Monday" term next time.