Nathan's hot dog champion wins Hooters' wing contest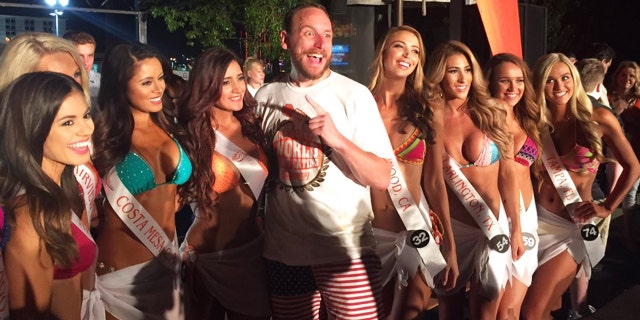 Summer is officially eating contest season—but contestants, be warned, you are likely no match for the one true champion.
Just a week after winning Nathan's Famous hot dog contest by downing 70 hot dogs in 10 minutes, competitive eater Joey "Jaws" Chestnut achieved yet another gut-busting feat—claiming victory at the Hooters Worldwide Eating Championship in Las Vegas.
On Monday, Chestnut chomped his way to food fame infamy by eating 194 spicy fried wings in 10 minutes. The second place finisher, Matt "The Megatoad" Stonie was able to get down 186 wings.
In addition to a belly full of hot sauce, chicken and grease, Chestnut walked away with $8,500. This is the fourth time he's won the competition—and the Hooters contest has only been held five times.
On July 4, Chestnut reclaimed the Mustard Yellow International Belt at Coney Island from Stonie during the Nathan's Famous contest. Chestnut's eight straight victories ended last year when he lost the championship title in an upset to Stonie. Both men are from San Jose, Calif.
Chestnut is widely considered one of the best competitive eaters in the world and currently holds 38 International Federation of Competitive Eating records.