Must-have pastry tools for baking
Working in professional kitchens, I got pretty used to always having certain things at my fingertips: a fully stocked pantry, the highest quality produce, a large staff to battle the prep work. But most important were the tools. We couldn't make our 4-pounds-of-butter batch of cookie dough without a 20-quart stand mixer, or cook down pounds and pounds of fruit into jam without a ginormous, heavy-duty stockpot.
In comparison, the home kitchen can feel oh-so-bare—I've cooked with friends who don't even have a mixing bowl, let alone a stand mixer or large pot. Of course, there are many ways to work around a lack of tools; when without, I've used a wine bottle as a rolling pin and a fork to whisk eggs. We don't expect you to upgrade to the professional 20-quart mixer, but these five tools are the ones I can't imagine baking without. Get 'em, and get baking like a pro.
These tools are in addition to some basic staples, including measuring cups/spoons, bowls, some kind of mixer, baking sheets, and kitchen towels. If you don't have them, get stocked on those first.
1. Offset spatula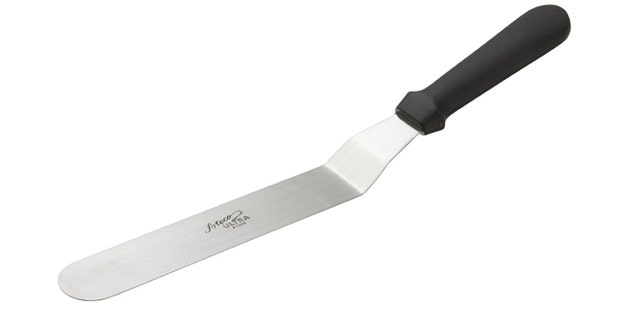 This little tool—which can be picked up for less than five bucks—is one of my favorite go-to utensils in the kitchen. Epicurious Food Editor Rhoda Boone likes the silicone ones, and everyone in the test kitchen agrees that having them in multiple sizes is awesome. These guys are a must when it comes to icing cakes and evenly spreading cake batter into pans, and the bigger sizes are great for lifting and moving slices of food from cheesecake to lasagna. They can also be used to spread condiments, loosen baked goods out of tins, and lift items off baking sheets. As Rhoda puts it, "All the things a butter knife can do, an offset can do better."
2. Digital Thermometer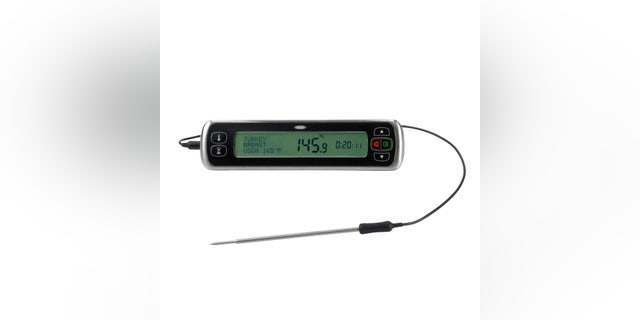 A lot of folks have a meat thermometer from the grocery store, and for meat, that's a-ok. But for pastry, the temperatures can range far below and above what a typical meat thermometer will measure. Whether you are making sugar syrup for Italian buttercream or cooking eggs and sugar into a cream sauce, you have to cook it to the right temp. A digital candy/sugar thermometer will get you there. This thermometer works for meat too, so if you just buy one thermometer, make it one of these.
And if you're going to buy two thermometers, an oven thermometer is also pretty important, because ovens can range astronomically. Your oven set to 350°F might actually be 400°F, and the only way to tell is with a thermometer.
3. Digital Scale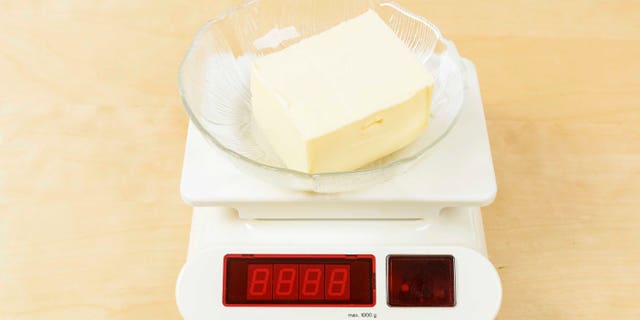 Measuring cups and spoons are great and all—if you are okay with approximate measurements. Having a little extra onion in the frittata or pecans in the granola is fine, but add extra flour to your cake batter and you could accidentally end up with a dry, crumbly cake. A cup of flour or sugar can vary widely in actual amounts, depending on how tightly packed the cup was. More and more pastry cookbooks are including weights for measurements, and using these recipes with a digital scale keeps your final product more accurate and consistent.
4. Pastry Brush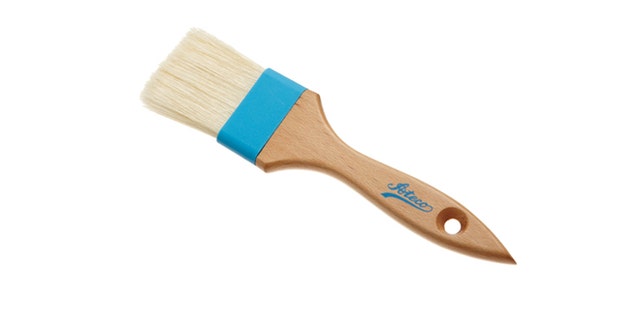 Have you ever tried to apply egg wash to rolls or bread without a pastry brush? The back of the spoon or your fingers really don't work, especially if you have nice, soft, perfectly proofed dough that can be easily pushed into. The pastry brush will save the day, allowing you to gently apply egg wash to your pastry. It's also great at sweeping away extra flour on your dough or baked cakes and breads, and it can help with clean up (much better then using a damp cloth and turning all that extra flour into a gummy mess!). Plus, it's just about the only thing you can use to apply sugar syrups to cake. We suggest getting one for egg wash, one for flour, and one for syrup.
Get more info on must-have baking tools.
More from Epicurious
20 Must-Try Ways to Pair Items You Already Have In Your Pantry
The 57 Best Cooking Tips of All Time
12 Lightning-Fast Chicken Dinners to Make Now