Most tweeted foods, state by state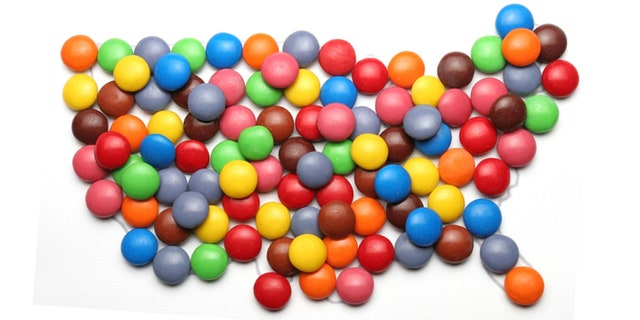 America's regional cuisine includes a diversity of tastes, but new research shows which foods people in each state like to talk about --at least on Twitter.
According to a recent study conducted by researchers at the University of Arizona, Americans are talking about food a lot, we're not all discussing the same thing.
The study, titled "Analyzing the Language of Food on Social Media" analyzes over three million food-related tweets (using hashtags like breakfast, #lunch and #dinner) from October 2013 to May of this year.
Initially, the study was designed to identify health trends like obesity and diabetes rates, food choices to improve public health efforts and even preferences for savvy marketing.
What resulted was a map that shows the most often food word tweeted by state. They call it "most distinctive food word per state from the corpus of food-related tweets."
Some results weren't that surprising. Along the Southeast, states like North Caroline, South Carolina, Georgia, Alabama and Louisiana love talking about that Southern staple: "grits." Texans seem to like brisket. People from Idaho talked potatoes (they call them "spuds.").
But why are people in Nevada talking about sauerkraut? Also, people in Maine seem to care disproportionately about the durian, known as the world's smelliest fruit.
In addition to the paper, the team released an interactive tool that allows users to play around with more popular food trends by state.
Knowing why certain places are talking about these word may be more important than how often they are mentioned over social media. But the map still presents an interesting look at food mentions across the country.