Most expensive celebrity parties of 2012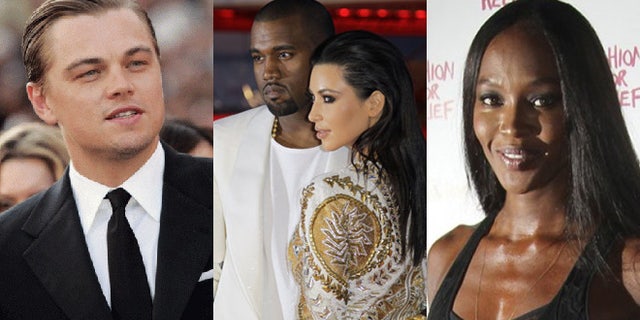 We love partying, and whether you're a guest or a host, we want to you to get the most out of parties of all sizes — from intimate dinners to elaborate affairs. With DIY guides and entertaining tips, The Daily Meal is here to help you successfully host the event you're envisioning efficiently and within your means.
But what if budget wasn't an issue? What if you're hoping to put on a polo match with elephants, a massive castle tea party, or a blow-out Bollywood extravaganza? These are the big-league bashes, the kinds thrown by celebrities with unlimited funds. Ah, yes, the luxury of endless zeros in a bank account can make even the craziest dream parties come to life.
You've read confessions of celebrity event planners on everything from awards shows to weddings and costumed soirees, but those don't teach us how to host a party like the A-listers. Sure, we can score inspiration tips and "how to achieve this look" tips from Pinterest, but there's a reason why these parties are incredible — it's because they're untouchable.
As we've mentioned before, this has been the year of celebrity engagements and weddings, so one would think that these affairs would take the cake with the heftiest price tags — wrong. From the two-day lush Indian bash thrown by Naomi Campbell to a first birthday so luxe it could have only been thrown by diva Mariah Carey, brace yourselves for the parties you're about to see. Lavish, gorgeous, and ridiculously expensive, these aren't even the stuff our dreams are made of — they're better.
Naomi Campbell's Indian Extravaganza
Supermodel Naomi Campbell holds nothing back — especially money — when it comes to love. In honor of boyfriend Vladimir Doronin's 50th birthday, Campbell went no-holds-barred, dropping millions on a two-day Indian extravaganza filled with excess, polo on elephants, and tunes by none other than Diana Ross.
On day one, guests wore full Indian regalia for a party held at the majestic 15th-century Mehrangarh Fort, and day two brought on a 1930s, Great Gatsby-esque black-tie bash.
In attendance were Kate Moss, Karolina Korkova, the Duchess of York, and a slew of fashion editors.
Leonardo DiCaprio's 38th Birthday Party
It's no secret that this gentleman is a party animal. Usually with his rat pack of buddies including Tobey Maguire, Lucas Haas, and Kevin Connelly, DiCaprio has been known to party around the scene-y spots of New York, Los Angeles, and Las Vegas. However, for his 38th birthday, DiCaprio thought to go just a bit bigger. This birthday included guests such as Beyoncé, Jay-Z, Robert De Niro, Martin Scorsese, Jonah Hill, Cameron Diaz, and others at The Darby in New York City. On the menu was branzino with truffled crust, yellow sashimi, spinach truffle pizza, and steak fillet with truffles. A lovely side note — part of the proceeds from each bottle purchased by DiCaprio and his friends went to the Red Cross. By the night's end, more than $500,000 was donated to the organization, with additional money going to the Leonardo DiCaprio Foundation.
Barclays Center Launch Party
No one knows how to party like Jay-Z, that's for sure. The mogul kicked off the launch of the Brooklyn-based Barclays Center, which will play home to the mogul's Brooklyn Nets as well as double as a concert stadium and home to a plethora of bars and restaurants. Jay-Z started the festivities with a star-studded, black-tie bash one night, a sold-out concert the next, and an after-party at his club 40/40. Guests included wife Beyoncé, Rihanna, Deron Williams, Pharrell, J.Cole, and more.
Hugh Hefner's Casablanca Birthday
Bunnies, caviar, and a screening of Casablanca were on the menu at the Playboy Mansion for Hugh Hefner's 86th birthday party. He was surprised with a tiered cake featuring his face superimposed on Humphrey Bogart's body on a poster for the classic movie.
Heffner told Haute Living, "Casablanca Night is a very special night at the Playboy Mansion — screening my favorite film on my birthday weekend. We dress for the occasion and after the film, my closest friends, my girls, and I share champagne and caviar by candlelight in the dining room, that is converted into Rick's Café."
Bergdorf Goodman's 111-Year Anniversary Party
Nothing is more New York than Bergdorf Goodman — that is, except for The Plaza, where this elaborate and ultra-chic fete was held. The luxury fashion destination celebrated its big birthday with a "111 Years of Extraordinary" theme. Guests included anyone and everyone who matters in fashion — Zac Posen, Carolina Herrera, Sarah Jessica Parker, Anna Wintour, and Karl Lagerfeld. Before the night was through, classical singer Sasha Lazard performed "Happy Birthday" while a giant three-tiered cake — complete with sparkling fireworks — was rolled onto the dance floor.
Miami Heat Championship Celebration
After winning the NBA championship title last year against the Dallas Mavericks, the Miami Heat players, including Chris Bosh, Dwyane Wade, and LeBron James, decided to celebrate with a night out on the town at LIV nightclub in Miami. The players reportedly shelled out $200,000 on champagne, including a 15-liter super-magnum-sized bottle of Ace of Spades. LMFAO surprised the team with a mini concert as well.
Kim Kardashian's Birthday
As evidenced by Naomi Campbell's lavish events, love knows no (monetary) limits. Kanye West must agree, since he reportedly spent nearly $1 million on girlfriend Kim Kardashian's birthday this year in presents alone — gifts supposedly included a Chanel dress, a custom Prada bag, an adorable cat, a diamond bracelet, and a trip to Italy with a group of her friends to celebrate. Not too shabby, Yeezy.
Matthew McConaughey and Camila Alves Wedding
Matthew McConaughey has a reputation for living the laid-back life — playing the bongos, being shirtless about 50 percent of the time, and smoking quite a bit — however, his nuptials were not so casual.
The wedding consisted of a three-day extravaganza where guests stayed in air-conditioned tents on Alves and McConaughey's Texas property. It began with a rehearsal dinner on Friday, the ceremony and reception on Saturday, and relaxation on Sunday. John Cougar Mellencamp provided the tunes and guests partied the night away in a tremendous tent, where they dined on rotisserie-style Brazilian meats and danced to a live band that played American pop and Brazilian rock hits. As for the day after, celebrity chef Guy Fieri served up crawfish, brisket and fried okra for everyone to enjoy.