Most beautifully designed new restaurants
We've surveyed the globe to find the best new restaurants where high design tops the menu.
1. ASTOR GRILL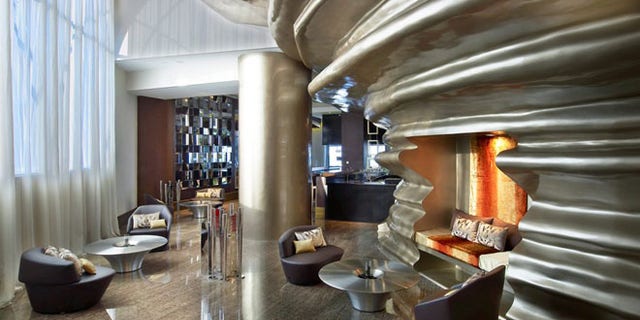 DOHA, QATAR
Visitors to the Astor Grill at the St. Regis Doha are sure to be amazed. Although the restaurant's name—a tribute to the hotel chain's founder, John Jacob Astor IV—conjures images of old New York, the interiors, designed by Rockwell Group Europe, are anything but. At the entrance, a 16-foot-tall curved sculptural installation, inspired by the work of British artist Tony Cragg, wraps across one wall with a spun-bronze profile that has a cutout niche for a banquette.
2. MA COCOTTE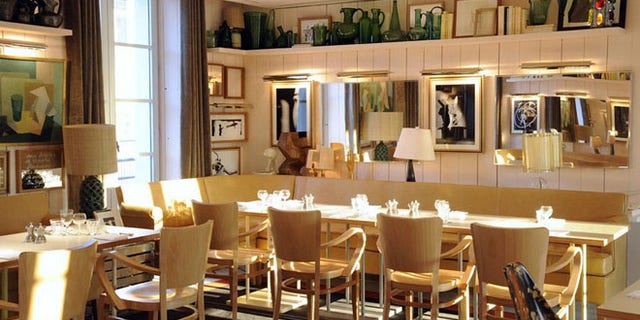 PARIS, FRANCE
There's another reason to visit the Marché aux Puces de Saint-Ouen, the largest and most famous flea market in Paris, which has nothing to do with negotiating a deal on antique furniture—Ma Cocotte, the bustling new restaurant designed by Philippe Starck. Featuring a casual, eclectic interior furnished largely with objects Starck sourced from the neighboring Paul Bert and Serpette markets, it's an ode to a world of intriguing and unusual finds.
3. NOMAD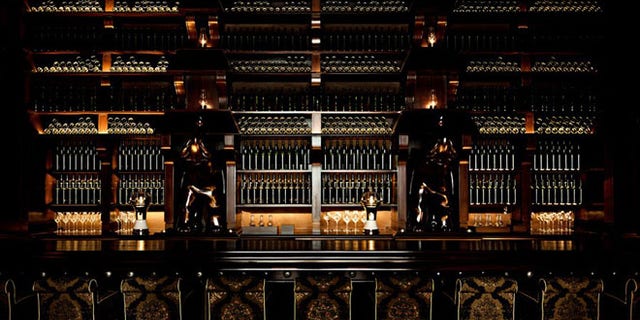 NEW YORK, NEW YORK
At the NoMad hotel, French designer Jacques Garcia has fashioned a restaurant and bar as layered, plush, and richly detailed as a European grand hotel. Using sumptuous materials and meticulous craftsmanship, Garcia conjured a sense of history and tradition. Step up to the 24-foot-long mahogany bar, which is guarded by carved elephants, and you get the feeling this place is here to stay.
4. 5-CINCO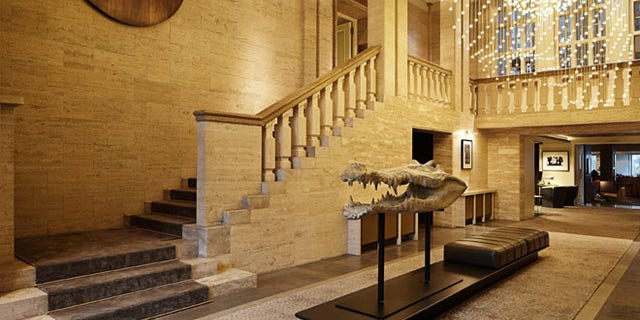 BERLIN, GERMANY
The first restaurant outside Spain for renowned Catalonian chef Paco Pérez, 5-cinco is located in the chic new Das Stue hotel. The hotel inhabits a former Royal Danish embassy built in 1939, and the interior public spaces, designed by Patricia Urquiola, feature stately, sober architecture updated with dramatic contemporary details—including a crocodile head sculpture in the lobby. If visitors feel compelled to stay awhile, it's perfectly natural—Das Stue is Danish for "living room."
5. TROLL WALL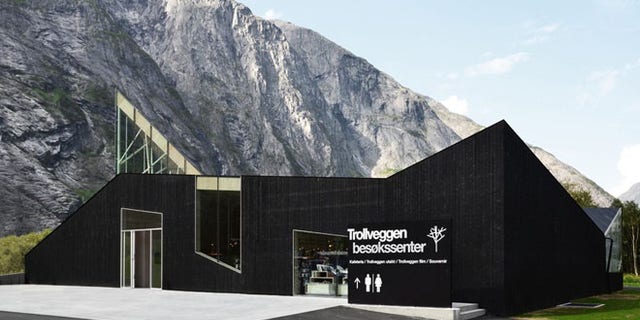 ROMSDAL, NORWAY
Sited at the foot of the Trollveggen, or Troll Wall, the highest vertical rock face in Europe, the visitor center and cafeteria has a dramatically angular roofline that was inspired by the craggy mountains that surround it. Designed by Oslo architect Reiulf Ramstad, it's an eye-opening addition to the pristine parkland. No stranger to working in such picturesque locations, Ramstad has completed a number of breathtaking modernist interventions at Norwegian tourist stops.
See all 10 restaurants at Architectural Digest
More From Architectural Digest
Incredible High-Design Treehouses