Moo-ve over Chick-fil-A: Bojangles' offering coupon-filled calendar following 'retirement' of Cow Calendar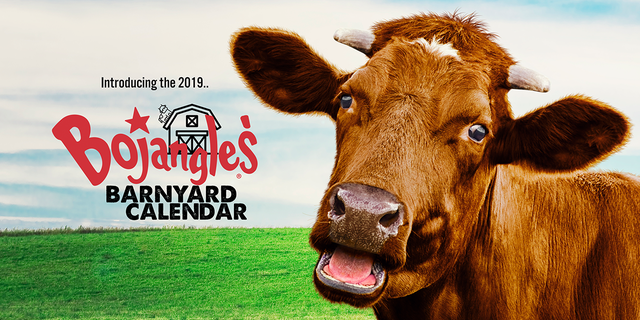 Moo-ve over Chick-fil-A.
Following news that Chick-fil-A will be putting its beloved Cow Calendars out to pasture, fried chicken joint Bojangles' announced plans to offer their own coupon-packed calendars to customers next year.
Chick-fil-A recently announced the "retirement" of its beloved Cow Calendars, leaving many loyal customers heartbroken. The calendars were packed with coupons for free meals and featured Chick-fil-A's quirky cow mascots getting into some zany antics every month.
CHICK-FIL-A WILL BEGIN SELLING MEAL KITS NEXT MONTH
But Bojangles', a southern chicken and biscuits fast food chain, is coming to the rescue, offering its own free printable calendars.
"Every month beautiful pictures of barnyard animals on a print-out calendar and a Bojangles' coupon will be sent directly to your inbox," the online sign-up form promises.
It's unclear if Bojangles' had planned to roll out the calendars prior to Chick-fil-A's announcement, or if the chain is simply milking the news — and the fallout over Chick-fil-A butchering its beloved calendars — for all that it's worth.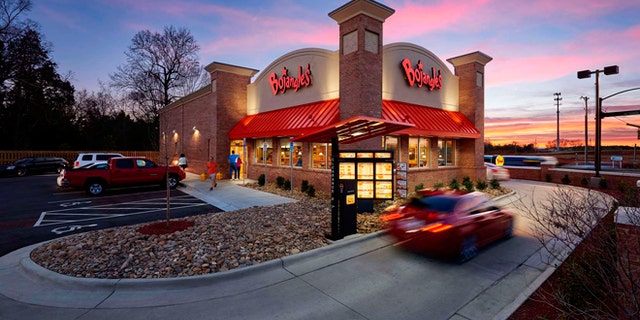 BURGER KING TREATS TERMINALLY ILL DOG TO FREE CHEESEBURGERS
A sneak peak of January's calendar shows a band of cattle congregating by a fence, but Bojangles' says the calendars will be "more than just bovines!"
"Every month you'll receive a beautiful picture of a barnyard animal. And not just one kind," reads a message on Bojangles' website.
Customers who wish to sign up for Bojangles' calendars will need to provide a zip code and email address, where a new page can be sent each month.
FOLLOW US ON FACEBOOK FOR MORE FOX LIFESTYLE NEWS
Bojangles' is available on the East Coast, with the majority of its restaurants located in the Carolinas.