M&Ms to launch chocolate bars, hazelnut spread-flavored candies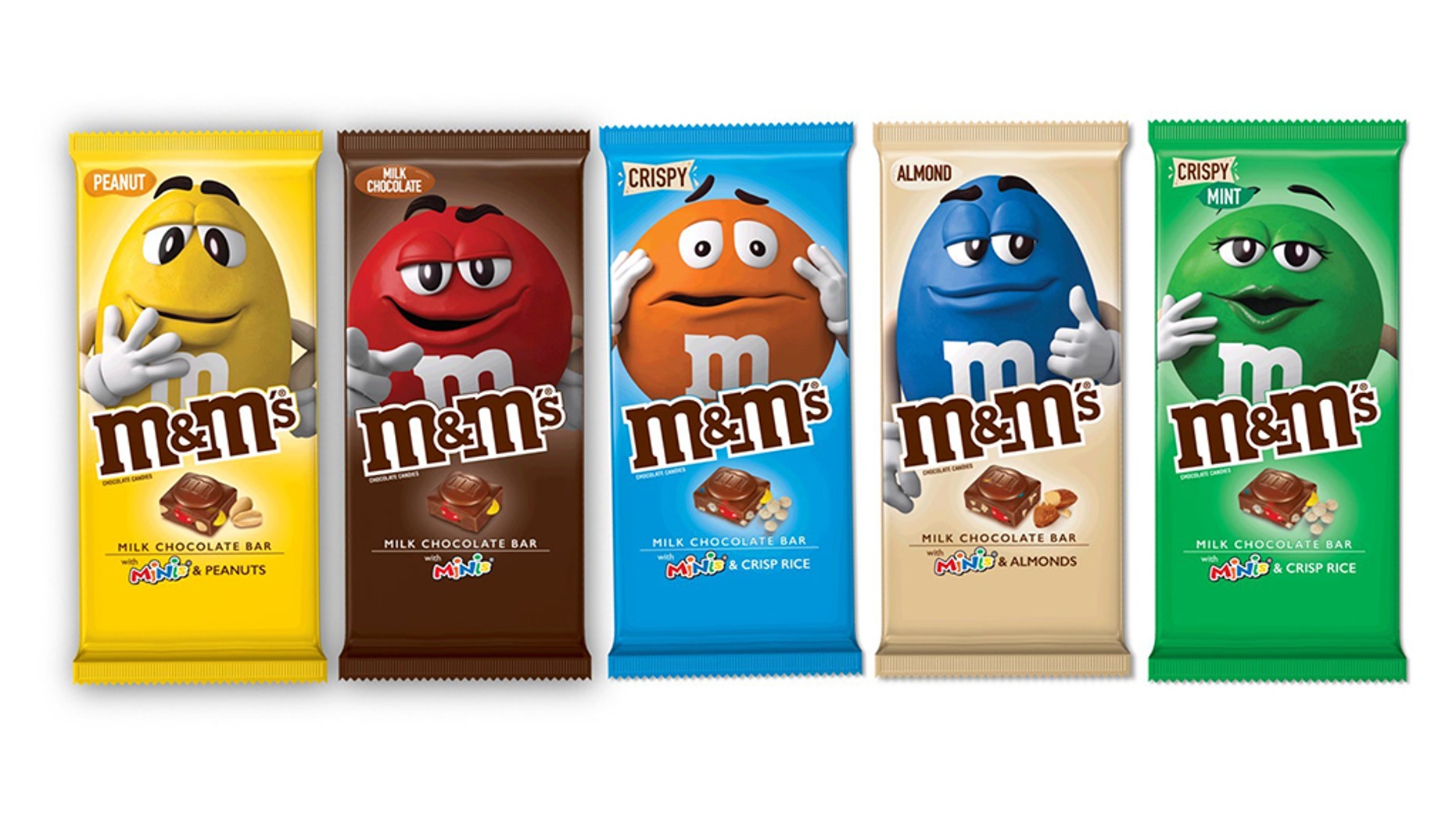 M&M fans were in for a sweet surprise on Tuesday, when the company behind the candy brand shared plans for two new products: chocolate bars and hazelnut-flavored candies.
The launch of M&M's Chocolate Bars is just months away. The bars will hit shelves in December — ahead of M&M'S Hazelnut Spread Chocolate Candies' release in April, Mars Incorporated confirmed.
Allison Miazga-Bedrick, senior brand director for M&M's Brand, noted that the company is trying to predict what customers are looking for.
"The industry is changing and consumer tastes are evolving," she said in part. "We're continuing to recognize and anticipate demand."
COTTAGE IN FRANCE MADE ENTIRELY OF CHOCOLATE AVAILABLE TO BOOK FOR A LIMITED TIME
The company also gave chocoholics waiting for the treats to hit shelves an idea of what to expect.
There will be five types of chocolate bar flavors: almond, crispy, crispy mint, milk chocolate and peanut.
IHOP DEBUTS PANCAKE-INFUSED BEER CALLED IHOPS, BREWS IT WITH BATTER
The snacks "consist of smooth milk chocolate with whole M&M'S® Minis visible throughout a large, molded and sharable bar format," Mars Incorporated said.
M&M'S Hazelnut Spread Chocolate Candies will be coated in milk chocolate and will be sold in teal-colored packaging.