Mississippi hospital employee fired for calling Donut Palace worker the N-word in viral video
A Mississippi Baptist Medical Center employee has been fired after video of him calling a doughnut shop worker a racial slur multiple times went viral.
Kyle Thomas worked in the radiology department at the Medical Center in Flowood, Miss.
On Saturday, he visited the local Donut Palace in his full scrubs and he got into an altercation with shop employee Keaundrea Wardlaw.
WARNING: This video contains graphic language
According to Wardlaw, Thomas was upset about the service and the two began to argue.
In the video Wardlaw recorded, Thomas is heard telling Wardlaw, a black woman, to "shut her f---ing mouth," and then proceeds to call her to N-word multiple times.
RESTAURANT ACCUSED OF RACIAL PROFILING AFTER MANAGER CALLS COPS TO MAKE SURE BLACK SORORITY PAID BILL
Wardlaw responds by calling Thomas a "b----" and later follows Thomas out to his car, where she records his license plate number.
The video has since gone viral, pulling in thousands of negative reactions demanding Thomas be let go from his job.
In a now-deleted Facebook post, Thomas tried to defend his actions, writing, "I am so sorry, there is nothing I can say that will change what I said. I drove back up there and tried to apologize and she had gone. I regret every word that I said there is no excuse to ever say these horrible things. I only hope that by me sharing a public apology in this incident you could show me some grace. I was upset about another issue and it spilled over into this and I can't apologize enough," Yahoo Lifestyle reported.
Wardlaw confirmed to WJTV that Thomas came back to apologize to her boss for causing a scene, but did not apologize to her. According to WJTV, Wardlaw said she would have accepted an apology from Thomas.
However, Twitter users did not believe the apology.
RAISING CANE'S EMPLOYEES FIRED AFTER VIRAL VIDEO SHOWS WORKER STIRRING TEA WITH ARM
Ayoka Pond, a spokesperson for the hospital, said in a statement to Fox News that Thomas' actions do not represent the hospital and confirmed that he had been fired.
"We are aware of the confrontation captured on video involving one of our off duty employees at a local donut shop. We take this situation very seriously. This employee's language and behavior does not represent our organization's values and his employment has been terminated.
"We want our patients, employees, physicians and our community to know that we find the language used in the video to be completely unacceptable and inconsistent with what we expect from employees or anyone associated with our organization.  We are committed to a work environment that is inclusive and where everyone is respected and valued."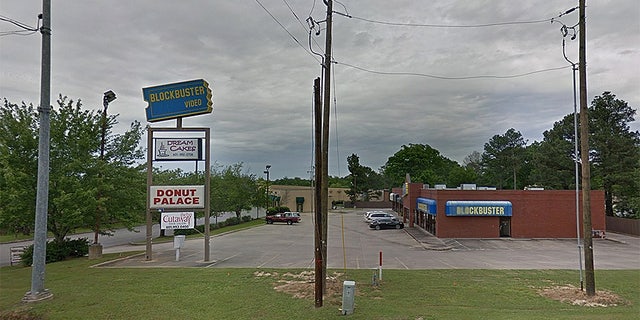 FOLLOW US ON FACEBOOK FOR MORE FOX LIFESTYLE NEWS
The Donut Shop also released a statement announcing their zero tolerance policy for racist behavior.
"I am extremely disappointed and disgusted at what took place this past Saturday. It was shocking and painful to watch this footage and imagine what Ms. Wardlaw must have felt at the time. Regardless of the grievances people have or anything that may have happened prior to this incident, no one deserves to be treated this way. We have zero tolerance for this type of behavior, and we will support Ms. Wardlaw in whatever action she chooses to take as a result," the Donut Shop wrote on Facebook.
Wardlaw claims she did not want the man to be fired, but felt Thomas should be held accountable for using the N-word, she told WJTV.