Minnesota bar may be facing felony charges for selling beer illegally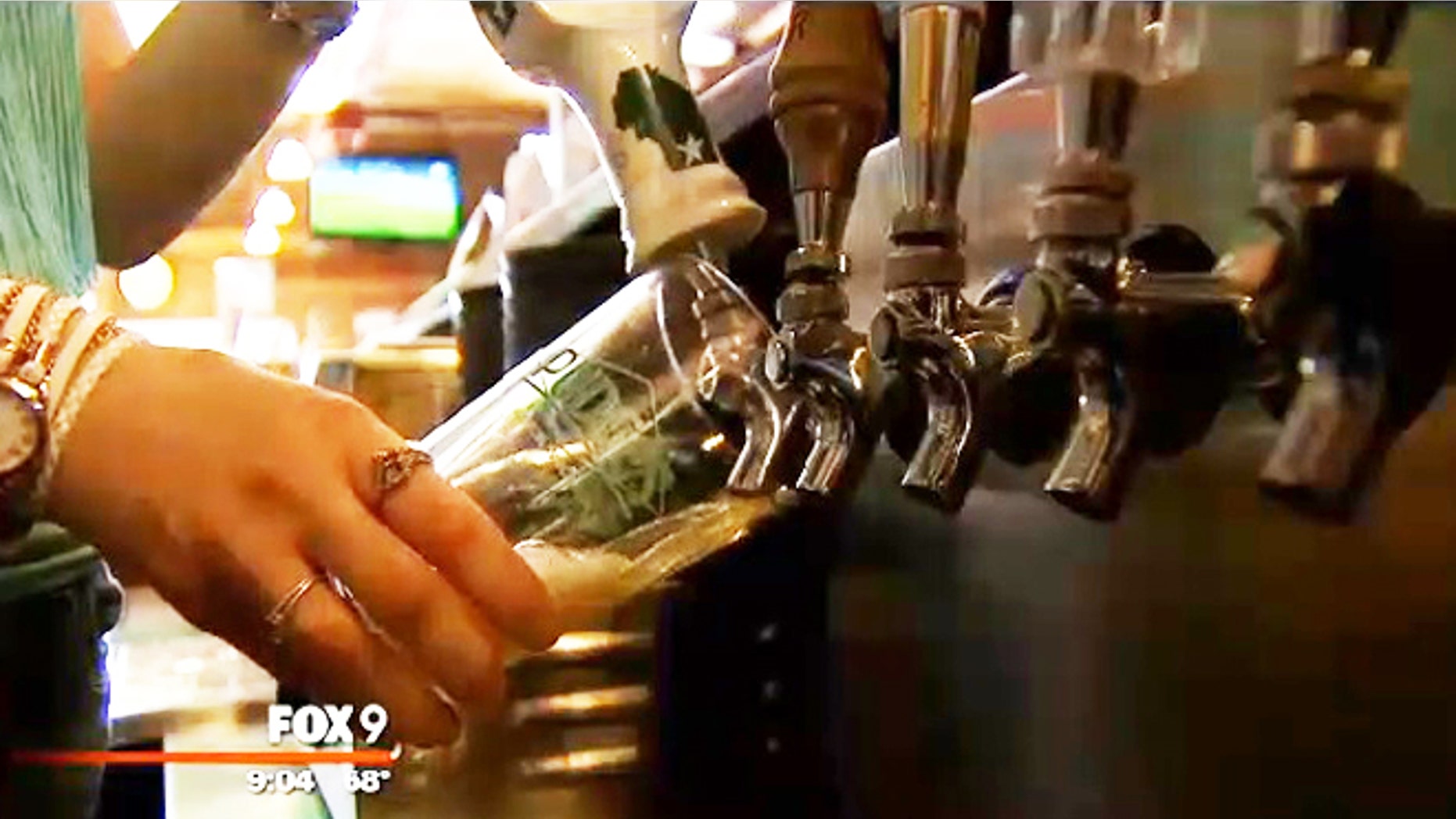 A popular Minnesota bar may be facing felony charges for selling a special Wisconsin beer illegally.
Spotted Cow, a fruity ale sold by New Glarus Brewing, is only available for sale in its native Wisconsin. According to FOX 9 KMSP, a six-pack of Spotted Cow retails for about $9 in Wisconsin.
But Maple Tavern, a bar in neighboring Minnesota, was caught selling the beer by undercover investigators after receiving an anonymous tip.
"Everybody that comes over here thinks it's a treat. They get really excited and say "Oh, we're going to Wisconsin!" Laura Houlston, a self-proclaimed "Spotted Cow" drinker told FOX 9.
New Glarus makes a limited supply of its beers and since the company is not a licensed manufacturer of alcohol in Minnesota—and there are no licensed Minnesota distributors who can legally distribute New Glarus brews in the state—Maple Tavern is violating the law.
"Sorry about the limited distribution, non-Wisconsinites," New Glarus Brewing explains on their website. "There are only so many hours in the day to make beer and we can only keep up with the local demand."
According to court documents, the two undercover agents were served glasses of Spotted Cow from a bar tap and eventually retrieved six kegs of the beer.
Maple Tavern manager David Lantos admitted he purchased kegs of Spotted Cow from Historic Casanova Liquor Store in Hudson, Wis. for retail sale. But court documents pointed out that "Lantos is not licensed to transport or import alcoholic beverages into Minnesota for the purpose of resale."
The Alcohol and Gambling Enforcement Division) investigators told FOX 9 that the law pertaining to the limited distribution of New Glarus products is "well known and common knowledge in the alcoholic beverage industry."
As for the future of Maple Tavern, the owner of the tavern told the station that bringing the beer to Minnesota was "a mistake" but one made with "only the best of intentions."