Meatballs without the mayhem? Ikea restaurants are coming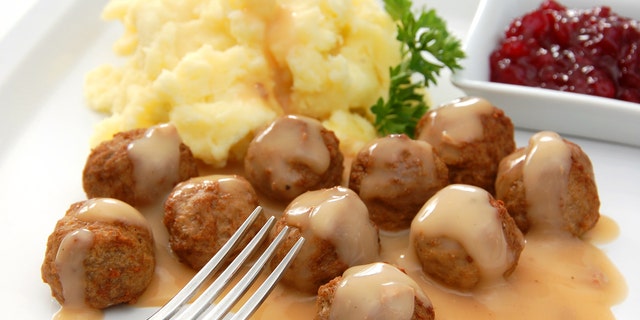 NEWYou can now listen to Fox News articles!
You may soon be able to get your hands on Ikea's popular Swedish meatballs without being tempted to buy a new couch, pillows, lamps and home decor.
The furniture store is now contemplating opening stand-alone restaurants throughout the U.S., according to Fast Company.
The company, which brought in $36.5 billion in revenue last year, has already begun testing pop-up eateries in London, Paris, and Oslo. At the in-store restaurants, Ikea says it currently feeds 650 million customers in 48 countries around the world annually, with around $1.8 billion in food sales alone in 2016.
LOVE IKEA? CHECK OUT THESE FURNITURE HACKS
Managing director of Ikea Food Michael La Cour says the restaurant concept will offer families a unique and affordable dining experience outside of the sometimes chaotic atmosphere of the mega furntire store.
"This might sound odd, but it's almost something we didn't notice," l La Cour told Fast Company. "But when I started putting the numbers into context of other food companies, suddenly I could see, well, it really is not that small."
Ikea Food has formed a partnership with a sustainable salmon farm in Norway-- and other similar providers for coffee and chocolate-- and it remains as Sweden's biggest exporter of lingonberries.
In additional to the classics like the regular meatballs, the menu would feature new items like chicken and vegan Swedish meatballs, with launched in stores in 2015 as a lower-fat alternative.
FOLLOW US ON FACEBOOK FOR MORE FOX LIFESTYLE NEWS
Recently, Ikea's eateries have been updated and reconfigured into zones that correspond to the different categories of furniture shoppers such as families or young couples.
Since the renovations, food sales have increased by close to 8 percent annually, says the store.
La Cour explains, "I firmly believe there is potential. I hope in a few years our customers will be saying, 'Ikea is a great place to eat—and, by the way, they also sell some furniture.'"