McDonald's UK ad reveals what Brits really think about Americans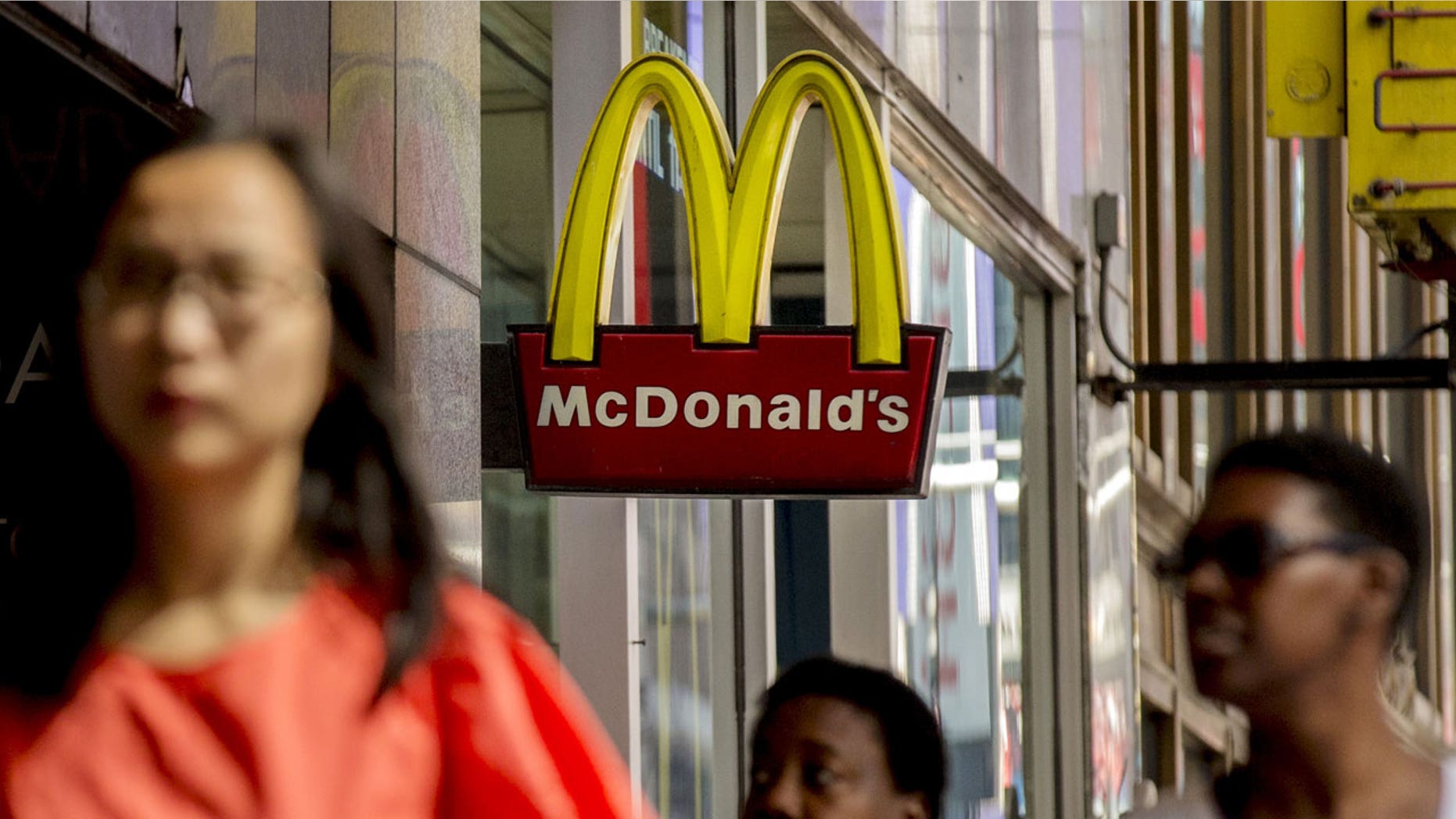 A series of ads for McDonald's U.K. is painting all Americans as one big bunch of sports-lovin', boot-wearin', motorcycle-ridin', big-hair-havin' burger enthusiasts.
And you know what? It's kinda hard to argue otherwise.
As part of the company's "Great Tastes of America" campaign, McDonald's released the commercials for their four new state-themed burgers — the South Carolina Stack , Tennessee Stack, Louisiana Stack and New York Stack — and they all revolve around the same silly premise.
MCDONALD'S MANAGER ARRESTED FOR BIG MAC SCAM
Each ad opens with an unassuming Brit pondering his or her lunch options, usually alongside a friend or co-worker. Once the discussion turns toward a state-themed Stack burger, each set of acquaintances inexplicably begins to take on the stereotypical attributes of that state's citizens — or the attributes that people in the U.K. apparently associate with that part of America.
In one commercial, for instance, a man and his female companion decide on McDonald's for lunch, since she's eager to try their new South Carolina Stack. But as she begins to rattle off its components — two beef burgers, beechwood-smoked bacon, smoky cheese, etc. — both she and her boyfriend transform from mild-mannered Brits to mild-mannered Brits with cowboy hats, boots, and a huge bouffant of Dolly Parton-like hair (for her).
"Perhaps never before have we seen such a pure crystallization of what it means to be from South Carolina," wrote the Charleston City Paper in their tongue-in-cheek review of the ad.
MCDONALD'S INVENTS THE 'FRORK,' BUT WHAT IS IT?
McDonald's U.K.'s other "Great Tastes of America" commercials follow a similar formula, slightly altered to accommodate a new American stereotype: co-workers become bikers while discussing the Tennessee Stack; a pair of office workers change into cheerleaders as they yearn for a Louisiana Stack; and two companions (and their dog) turn into baseball players in the midst of touting the "chunky coleslaw" served atop a New York Stack.
McDonald's U.K. also made headlines earlier this month after they were accused of exploiting family tragedy to sell Filet-O-Fish sandwiches (they were forced to pull a commercial which featured a young boy yearning to be like his deceased father, only to find that he and dad shared a love of fish sandwiches and tartar sauce).
FOLLOW US ON FACEBOOK FOR MORE FOX LIFESTYLE NEWS
However, unlike the last McDonald's U.K. commercial to make waves across the pond, the "Great Tastes of America" campaign seems to be receiving a much warmer reception in the U.S.
Adweek adds McDonald's new "Great Tastes of America" burgers are only available for a limited time, though the New York Stack is already gone from U.K. restaurants.