McDonald's to test new 'dollar menu and more' meals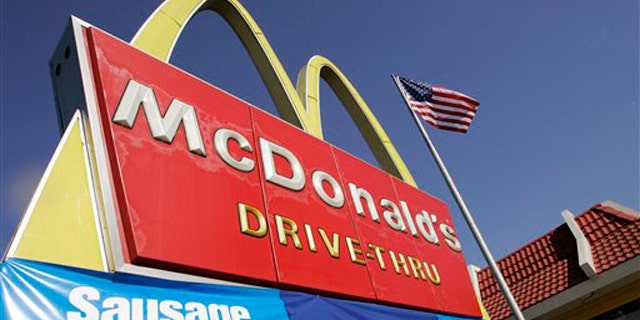 McDonald's Corp. said a revamped version of its Dollar Menu that includes items priced at $5 could be launched nationally this year.
The world's biggest hamburger chain said it has been testing versions of its value menu called Dollar Menu & More in five markets across the country.
McDonald's Corp said that no official changes have been made yet to its current Dollar Menu, which was introduced more than 10 years ago.
The change would come after McDonald's unsuccessful attempt last year to get customers to switch from the Dollar Menu to a pricier Extra Value Menu, with items at prices closer to $2. But when sales flagged, the company began aggressively touting its Dollar Menu in TV ads.
If the new Dollar Menu & More is rolled out, the Extra Value Menu would be retired, said Neil Golden, chief marketing officer for McDonald's.
''We didn't deliver on simplicity and clarity,'' Golden said of the Extra Value Menu. He said that the company realized the Dollar Menu was a strong brand that McDonald's could build on instead.
The results from the tests have been positive, and the company is sharing the information with its more than 14,000 US franchisees, he said. In order to be approved, at least 75 percent of the company's 180 marketing cooperatives across the country would need to vote for it.
The Dollar Menu & More that was tested had three price points —$1, $2, and $5 or ''shareable'' items such as 20-piece McNuggets. Another version that was tested had prices of $1, $1.79, and $4.99. The menu included more chicken items, as well as versions of its burgers that had an extra beef patty or toppings like bacon.
Golden declined to give specifics, but said the menu provided ''a broader range of profitability'' for restaurants. He said the overall percentage of sales generated by the revamped Dollar Menu in tests was ''similar'' to that of the Dollar Menu. McDonald's has said its Dollar Menu accounts for about 14 percent of sales.
McDonald's and other fast food chains are trumpeting their value menus amid the weak economy. Some analysts have raised concerns the strategy could eat into profits. Wendy's this year by revamped its 99 cent menu to a Right Price Right Size' menu, with prices up to about $2.
McDonald's has had to swap out items on its Dollar Menu over the years as costs for ingredients such as beef have climbed. When it was first introduced, for example, the flagship offering on the Dollar Menu was the Big N' Tasty, which was made with a quarter-pound beef patty. The most substantial burger on the menu now is the McDouble, which comes with two patties and a slice of cheese. In the tests, the company said the price of the McDouble was pushed up to $1.19 in some markets.
McDonald's conducted the Dollar Menu & More tests in Fresno, Calif.; Albuquerque, N.M.; Columbia, S.C., the combined market of Hartford and Springfield, Mass., and Memphis, Tenn.