McDonald's customers in Indiana 'pay it forward' at drive-thru 167 times in a row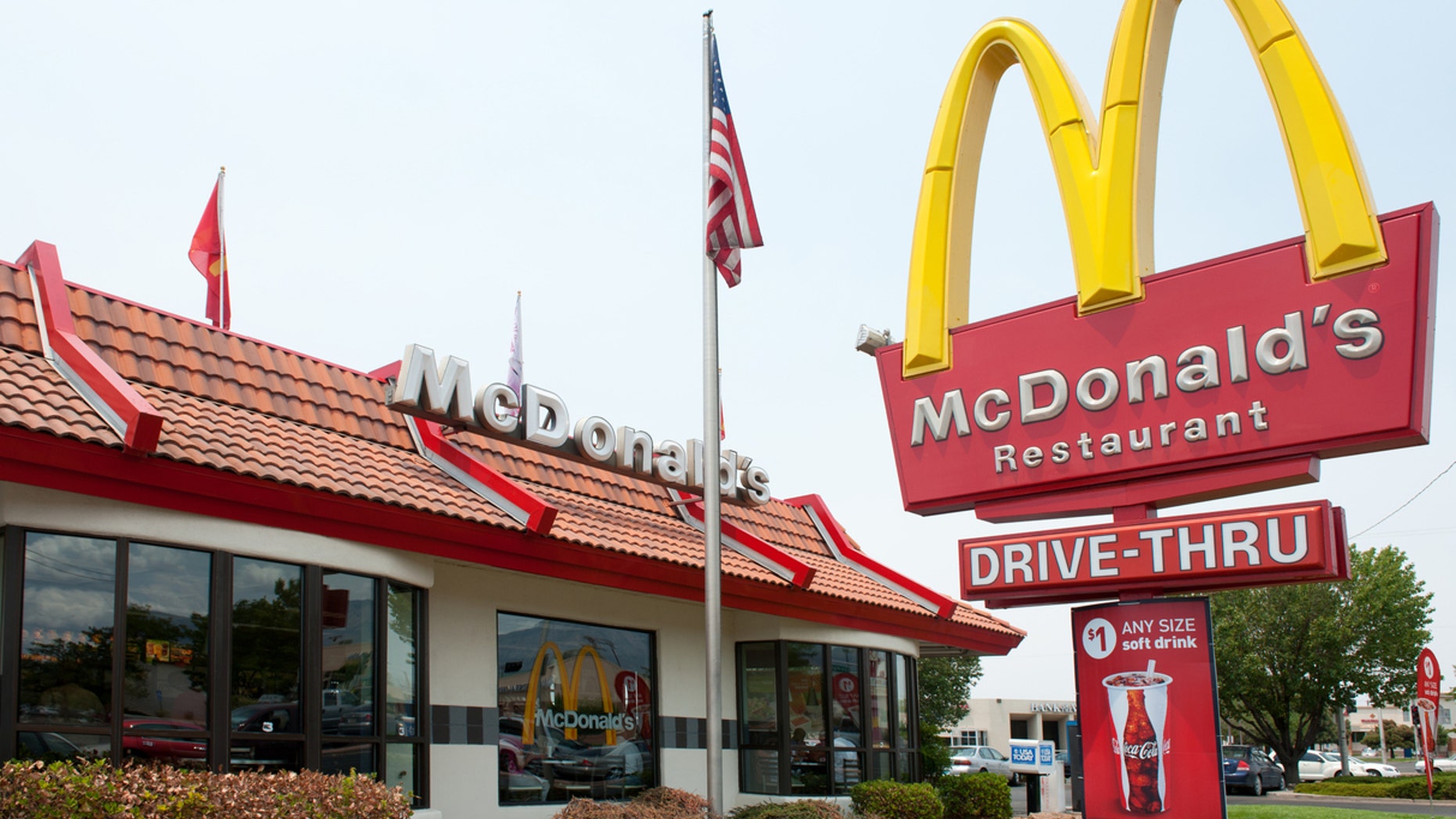 On Father's Day, a regular customer at a McDonald's in Scottsburg, Ind., started a 167-driver "pay it forward" chain of good deeds at the drive-thru window.
"She saw a dad in the van behind her … He had like four kids in the car," McDonald's cashier Hunter Hostetler said. "She was like, 'I'm going to pay for the father behind me, and I want you to tell him happy Father's Day.'"
MCDONALD'S ACCEPTING SNAPCHAT 'SNAPLICATIONS' TO LURE MILLENIAL EMPLOYEES
Upon hearing of the woman's good deed, the dad then paid for then next few cars behind him, and each car kept the process going, WDRB reported.
"I had people telling me, 'No it's going to stop here, it's going to stop at 100, you're not going to make it past,'" Hostetler said.
But, between 8:30 p.m. to midnight, every car paid for the ones behind it, Fox 8 reported.
"I saw the man in front of me talking to the cashier out in the rain, and I was wondering what was going on," said guest 105 on how he came to know about the acts of kindness.
FOLLOW US ON FACEBOOK FOR MORE FOX LIFESTYLE NEWS

All total, 167 drivers "paid it forward" at the Scottsburg McDonald's that night. Many customers even paid for meals that were more expensive than their own.
Only once did a customer threaten to break the streak, but the staff pooled $27 to keep it going, the restaurant's manager said.
The chain of kindness only ended when the store closed for the night.
"I was proud to experience the Scottsburg community come together in this act of kindness under the Golden Arches," said Frank Ward, owner of the Scottsburg McDonald's, in a statement to ABC News.