McDonald's customer arrested for taking golf cart to drive-thru while drunk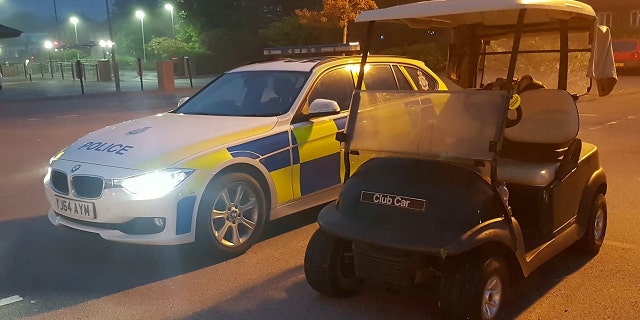 Police officers arrested the driver of a golf cart on Tuesday morning after he was allegedly seen driving it while drunk around a McDonald's drive-thru.
The driver was not loving it after cops showed up to arrest him on an "unusual job" after he had driven the illegal road vehicle to the fast-food joint in Richmond, within Catterick in North Yorkshire, England.
SEE IT: FAST FOOD CUSTOMER FINDS BIG FINGERNAIL INSIDE BURGER
It is believed the stolen vehicle was swiped from Catterick Golf Club in North Yorkshire, just a mile away from the burger store.
"Most unusual job of the night," said North Yorkshire police officers.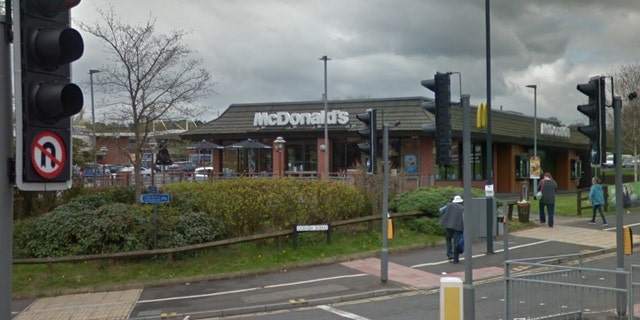 "A Golf Buggy was reported 'driving' through the drive-thru of a popular fast-food chain in Catterick. Pre-emptive box utilized to avoid a high speed pursuit.
"The driver has been arrested for theft and driving whilst unfit through drink," added officers. "A few interesting questions for him to answer in interview when sober."
FOLLOW US ON FACEBOOK FOR MORE FOX LIFESTYLE NEWS
The town of Catterick Garrison is known for its large army barracks and is just three miles outside the sleepy town of Richmond, North Yorks. The garrison is the largest in Britain.