McDonald's apologizes, pulls radio ad after facing criticism from dinosaur museum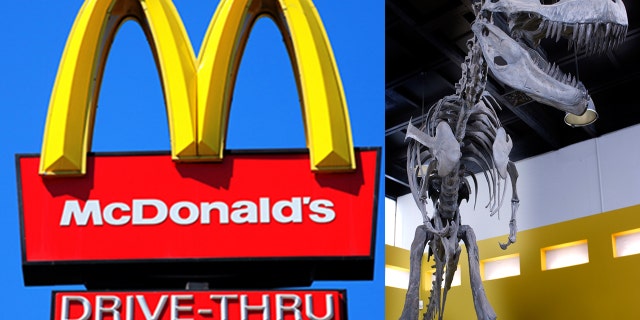 McDonald's in Canada has apologized and pulled a national 15-second radio advertisement from the air after facing harsh criticism that it belittled museums.
In the since-pulled ad, a male narrator begins saying, "You could get a museum tour for $5," CBC reports. A woman playing a museum guide then cuts in.
"There were dinosaurs and then there weren't," she says, CBC writes. "OK, then, exit through the gift shop!"
The male narrator returns and suggests that listeners can rather spend their $5 on a value meal at the hamburger chain and get a sandwich, fries and a drink.
Tracy Calogheros, CEO of Prince George's Exploration Place Museum, a science museum with dinosaur models and interactive exhibits, in British Columbia told CBC that the ad "upset me so much I pulled over."
THE ONE MCDONALD'S ITEM YOU SHOULD NEVER ORDER, ACCORDING TO AN EX-EMPLOYEE
"It implies that we're just in it to rip people off, basically, in our gift shops and that you're much better to spend your $5 on a new McDonald's burger promotion," she continued.
Calogheros was so incited by the ad that she felt was locally produced and specifically referring to the Exploration museum that she reached out to the radio station that was airing it.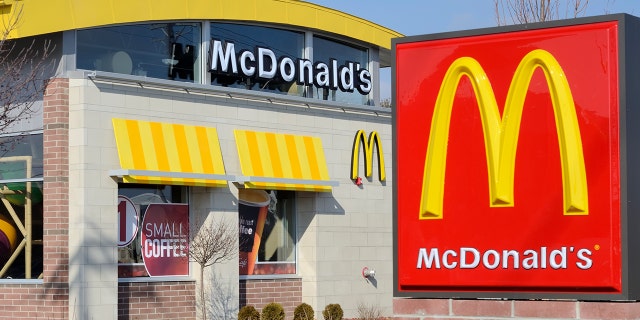 Colgheros learned from the station that the commercial was running across the country, and not a direct attack on the museum. However, Colgheros still felt "belittled" by the advertisement – as did others.
Ben Fast of the B.C. Museum Association told CBC he had been contacted by multiple members of the organization upset over the ad.
"They're disappointed that McDonald's would kind of take a shot at the cultural sector like that, and it's not exactly true that $5 [at a museum] isn't worth the same thing as a hamburger," he said.
A spokesperson for McDonald's, Adam Grachnik, said the ad was meant to be humorous and not offensive to museums.
"We appreciate that museums are trusted, respected and informative places about Canadian culture and apologize for any offence," Grachnik said in an email statement to The Canadian Press.
FOLLOW US ON FACEBOOK FOR MORE FOX LIFESTYLE NEWS
McDonald's also reached out to Calegheros, and museum association executive director, John McAvity, each personally to apologize for the ad.
"I just think they had blinders on with their ad campaign and just didn't really see the impacts of the message they were sending," she said to The Canadian Press.
"The lasting effects coming out of a museum are something that more people are in pursuit of than the same lasting effects you may get out of a fast-food visit," she added.
The Canadian Museums Association said in a release that in addition to requesting that McDonald's remove the ad nationally, they also asked for the company to consider a way to work positively with museums in the future.