McDonald's all-day breakfast is here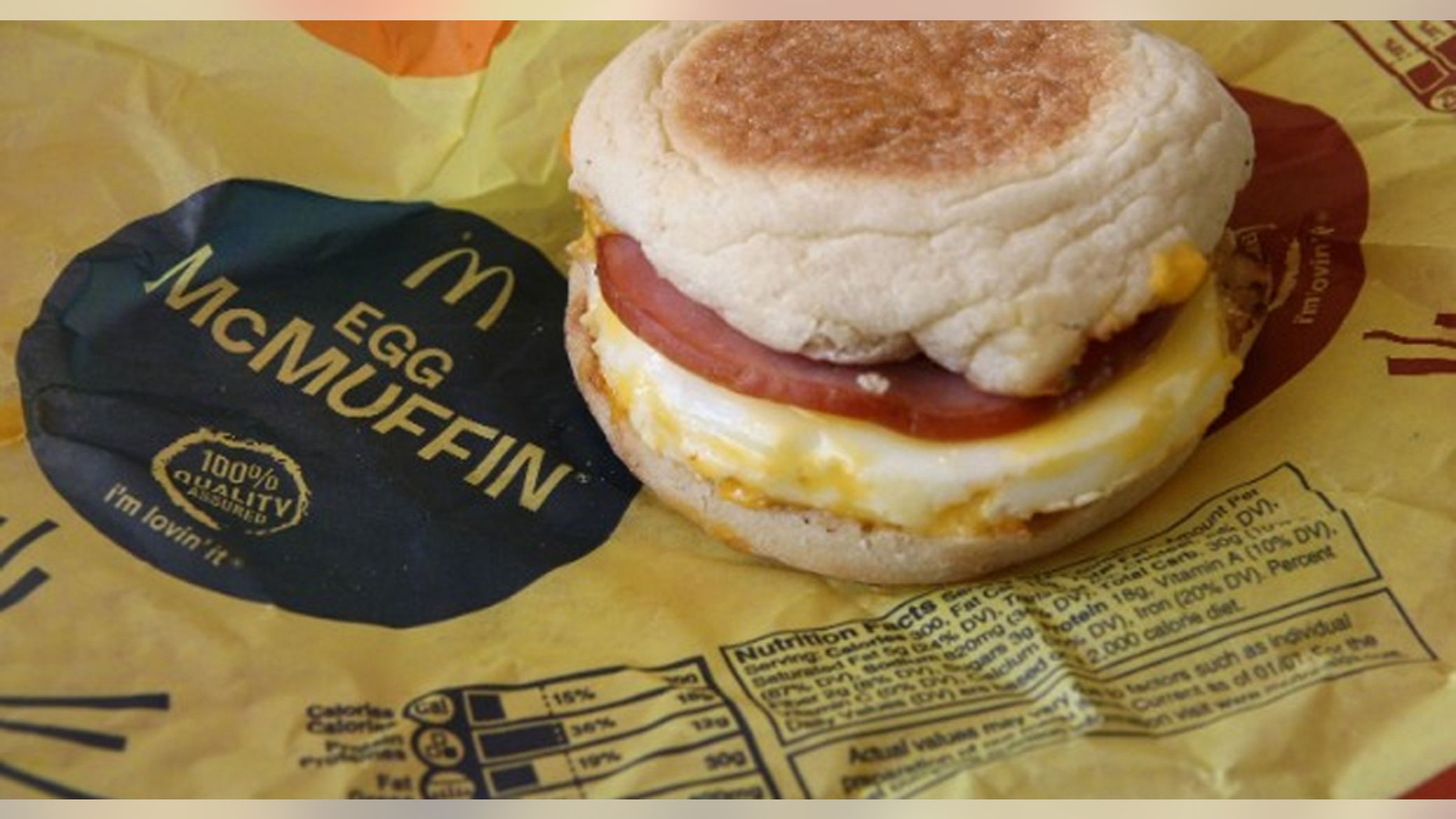 It's finally here.
For the first time in 43 years, Egg McMuffin fans are now able to gobble down the breakfast sandwich at whatever time of day they desire.
Starting Tuesday, more than 14,300 McDonald's restaurants in the U.S. will be offering breakfast all day.
While McDonald's started testing all-day breakfast in a few places in March, the nationwide push is aimed at boosting sales, which have been on the decline for seven straight quarters.
But before you think all your breakfast dreams will be fulfilled, here's what you can and can't order -- as the exact menu will vary in different markets.
In most markets, you can order a sausage burrito, Fruit 'N Yogurt parfait, Fruit & Maple oatmeal, hash browns, hotcakes and hotcakes with sausage.
But for example, in markets that serve sausage McMuffin with egg you can't get the Egg White Delight or the steak, egg and cheese McMuffin, but you can get an egg McMuffin, sausage McMuffin with egg or a sausage McMuffin.
Or in markets that offer biscuits, you can't order the "southern style" chicken biscuit, but you can order a bacon, egg and cheese biscuit, sausage biscuit with egg or a sausage biscuit.
Also not on the menu anywhere are the popular McGriddle sandwiches, bagel sandwiches, cinnamon melts and "Big Breakfast" platters.
The company said core items like the Big Mac, McNuggets and fries will still be available at all of its locations.
The Golden Arches said that its decision to offer breakfast all day came from listening to customer requests. To launch the breakfast menu, franchisees have needed to install separate griddles and train staff on how to handle breakfast orders simultaneously with lunch and dinner. Still, McDonald's insists that franchisees supported the decision to serve pancakes and egg sandwiches all day long.
McDonald's has been struggling to turn around slumping sales with new strategies to respond more quickly to trends and to cut costs. The company plans to close about 700 stores this year and will shut down more stores than it opens in the U.S., something it hasn't done since at least 1970 and possibly in its entire corporate history.
The Associated Press contributed to this report.