Man covers himself in Mentos, jumps into Coke filled tub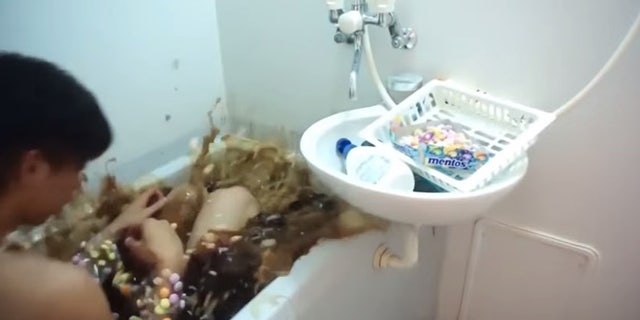 It's the stuff science experiment dreams are made of. By now, you probably know what happens when your drop a Mentos candy into a bottle of coke.
But what happens when you multiply that reaction?
One brave YouTuber has the explosive answer this question in a video that been viewed almost three million times.
We're not sure we'd care to have our mentionables that close to fizzing cola—but thankfully this guy has performed the spectacular feat for us.