Make America eat again: Clinton and Trump-themed foods to enjoy during the debate
A record number of Americans are expected to tune in to see Republican presidential nominee Donald Trump and Democratic presidential nominee Hillary Clinton go head-to-head in the first debate tonight. Close to 75 percent of registered voters in the country are planning to watch the first presidential debate according to a new Morning Consult Poll.
It's the Super Bowl of politics.
So as anyone who watches the big game every year really knows, the food spread is equally as important (if not more so) than what actually occurs on the field. So what will you be biting when the barbs fly between Trump and Clinton?
Throughout the campaign this year, there's been a wide array of presidential campaign-themed foods available for the masses to enjoy.
Here are some foods you can sink your teeth into as the country prepares to pick the next president:
1. The Original Trump Hair Cotton Candy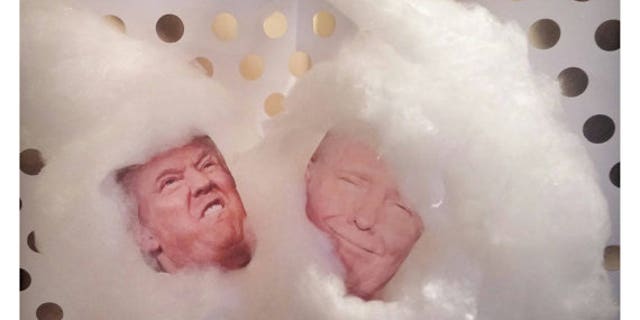 Make America great--and really, really sweet and fluffy-- again by grabbing some original Trump Hair Cotton Candy.
2. "I'm With Her" Assorted Chocolates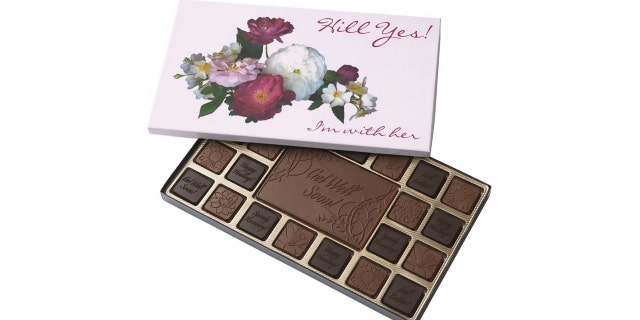 Life may be like a box of chocolates but you know what you're getting when you buy this box of candy. The "Hill Yes, I'm With Her" chocolate box is designed with a "lovely bouquet of old-fashioned roses that emphasizes the caring nature of our first woman president." Customize your assortment with an array of positive messages.
3. Trump Tonic and Hillary Hooch Sodas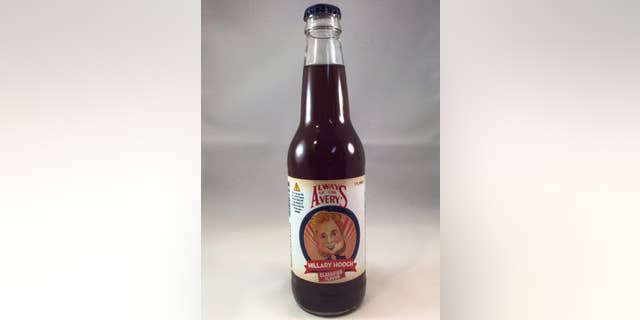 Avery's beverages has created a soda for the GOP presidential candidate featuring an acidic, bold grape flavor that tastes more like the actual fruit than the usual purple soda pop.
If you're on the blue team, Avery also offers a Hillary Clinton-themed beverage. "Hillary Hooch" is a berry-flavored soda with a "classified" marking on the label (get it?). Despite the confidential nature of the drink, it's really just a combination of raspberry and strawberry with a hint of lemon.
4. Trump and Clinton Cupcakes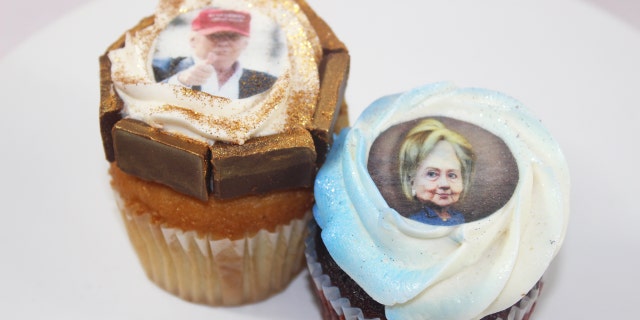 The choice between Trump and Clinton often leaves a sour taste in the mouths of voters. But Michelle Spell from Ava's Cupcakes aims to change that. The bakery is selling cupcakes geared toward both Republicans and Democrats.
Ava's Trump Cupcake features a classic vanilla cake adorned with a "wall" made of milk chocolate, stuffed with a cherry center. It's topped off with an edible Trump sugar face image and completely covered in edible gold. Yes, edible gold.
Ava's Hillary Cupcake, meanwhile, features a red, white & blue red velvet cake with a hidden "e-mail" stuffed inside made of white chocolate and topped with an edible Hillary sugar face image.
5. "The Donald" & "The Hillary" Cheeseburgers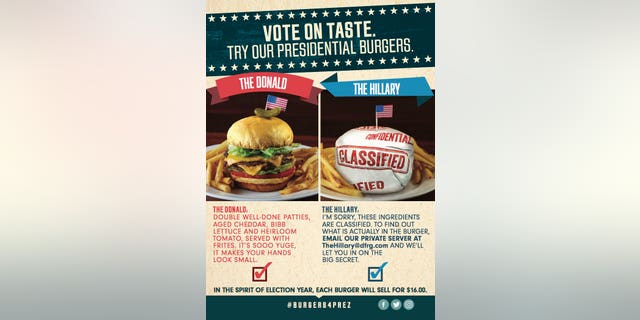 If you like the beef between Trump and Clinton then you'll love the beef between the buns of these Trump and Clinton-themed burgers being served at Del Frisco's Grille. The Donald Burger features double well-done patties (Trump's preferred meat temperature), aged cheddar with bibb lettuce and heirloom tomatoes. It's served on a gold dusted bun and served with gherkins and a side of fries.
As for "The Hillary?" The ingredients are, you guessed it, "classified."
6. Hillary Clinton & Donald Trump Cookie Mold Set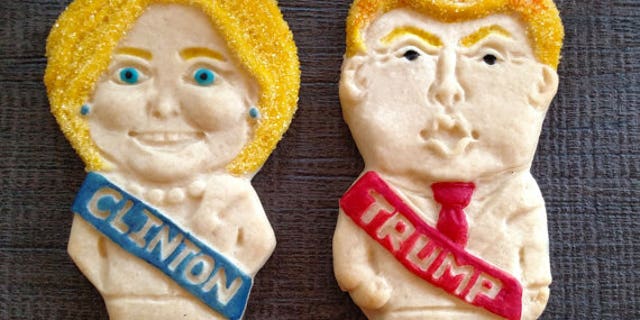 It's not actually a food but with this cookie mold set in the shape of the two presidential candidates, you won't have to buy a cookie-- you can just make your own. So go ahead, mold the candidates into the politicians you want them to be.
7. Bernie's Yearning Ice Cream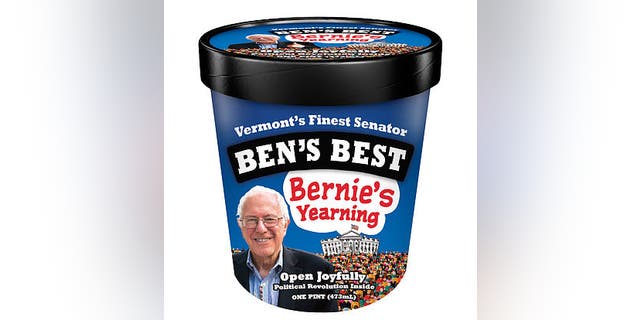 Not a fan of Trump or Clinton? Want tuition free-college but will settle for some tasty ice cream in the interim? In January, Ben Cohen (one half of the famous Ben and Jerry's) designed a limited-time edition ice cream dedicated to Bernie Sanders, the Senator from Vermont. Bernie's Yearning incorporated plain mint ice cream under a thick disc of chocolate on top, a play off of the economic gains going to the "top one-percent." It will be hard to find one of these coveted pints in stores but make your own with some peppermint ice cream and a frozen chocolate shell. Sit back, scoop and let the presidential games begin.
Like the Socialist candidate the treat was made for, however, the food is no longer available as an option for consumers.