Los Angeles to legalize street-side food vendors to spite Trump, ICE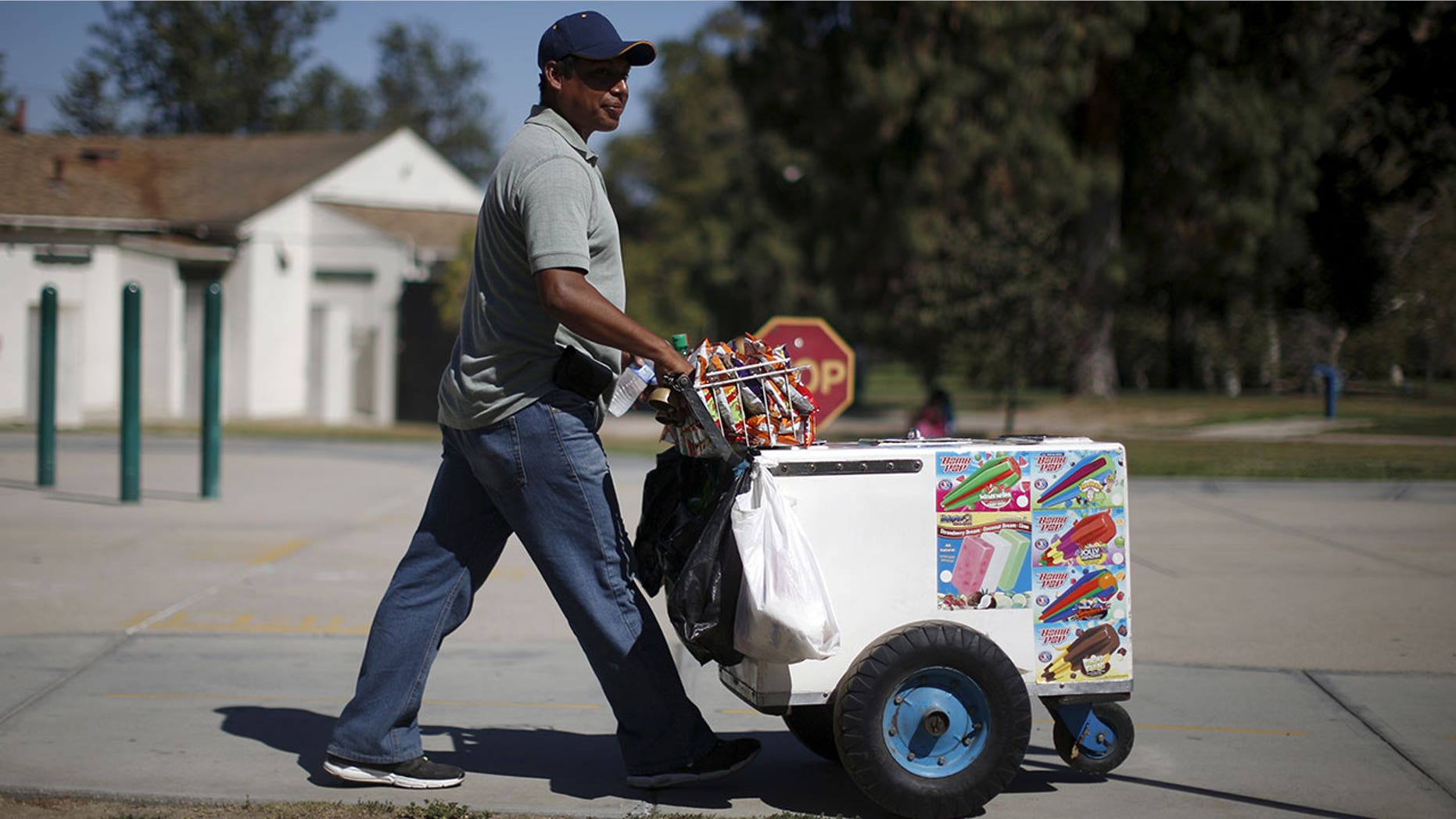 City officials in Los Angeles have been trying to legalize street vending for years — L.A. is one of the few major cities where the practice is still illegal — but their efforts are finally gaining ground with local lawmakers.
The reason for this hasty change of heart? Lawmakers are trying to stick it to President Trump and his immigration policies.
BASEBALL BEER VENDOR TAKES OUT LARGE ADS ENCOURAGING FANS TO BUY BEER IN THEIR SEATS
According to NPR, many of the 50,000 street-vending operations in L.A. are currently run by immigrants, some of whom may be in the country illegally. So, in order to prevent U.S. Immigrations and Customs Enforcement officials from having another reason to detain, arrest or deport vendors, the Los Angeles City Council is moving to legalize vendor operations across the city.
"Once Trump was elected and his anti-immigration, anti-Latino rhetoric was at the forefront of his campaign, council members around the city council decided to move forward," City Councilman Jose Huizar told NPR.
Indeed, NPR reported that the L.A. city council voted to decriminalize street vending within weeks of Trump taking office. And later, in March, the Associated Press reported that the L.A. Transit Authority had set up a permit-based street vending area on private property near the Westlake/Macarthur Park station, in order to give unlicensed vendors the chance to sell their wares in a safe space that wouldn't impede on L.A. transit traffic.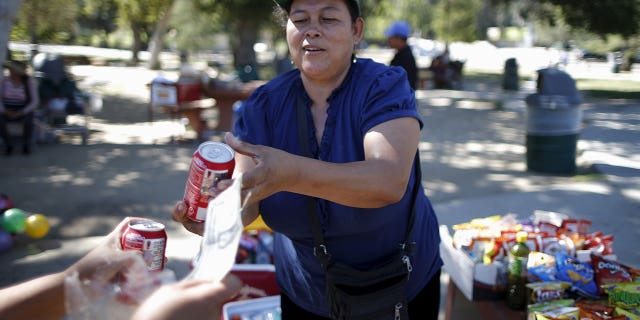 A citywide ordinance for vending permits has yet to be instituted, as council members are still trying to determine the specifics of what items can be sold where, or how the permits will be enforced.
FOLLOW US ON FACEBOOK FOR MORE FOX LIFESTYLE NEWS
Even still, the campaign to legalize vendors citywide is reportedly gaining support from vendor groups, city council members, and even the Los Angeles Food Policy Council, the latter of whom argues that legalization will ensure that vendors pay taxes and adhere to the same standards as everyone else.
"Street vendors want this," Claire Fox, of the L.A. Food Policy Council, told NPR. "They're the ones at the forefront of this campaign saying, 'Hey, we're in. We want to get a permit and play ball.'"