Look out Napa: 5 up and coming wine regions
California's Napa Valley may be the best known and most respected wine region in the U.S. As Americans continue their love affair with wine (the U.S. surpassed France last year to become the world's No. 1 wine consumption market), many states are developing their wine industries and producing some pretty good stuff. With wine now being produced in all 50 states, here are five up-and-coming regions you need to know about:
1. Washington state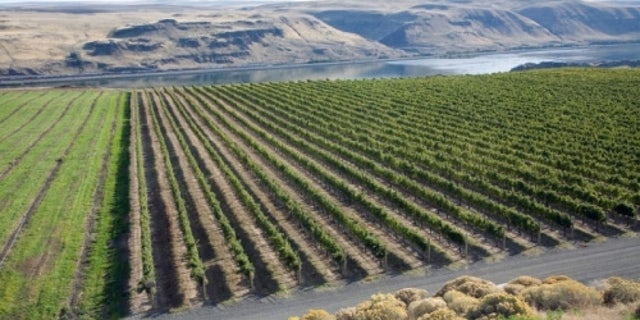 Washington is the second largest premium wine-producing state, after California – though you don't hear about it nearly as much. With over 800 wineries producing nearly 13 million cases annually, this state has much to offer. High quality grapes need warm, sunny days and very cool nights, so they are grown primarily in the eastern part of the state, which has one of the largest daily temperature shifts – 40 degrees between the daytime high and the nighttime low – of any wine region in the world. Red grape varieties that perform well here are cabernet sauvignon, merlot, syrah and cabernet Franc, while whites include riesling, chardonnay, pinot sris and sauvignon blanc. The first AVAs (American Viticulture Areas) established were Yakima Valley (1983), Walla Walla Valley (1984) and Columbia Valley (1984), and the state now has 13. Chateau Ste. Michelle is the largest winery in the state, and winemakers from around the world increasingly are setting up shop here to create wines that reflect the region's unique climate and terrain.
Producers to know: Seven Hills, Northstar, Cayuse, Charles Smith, Leonetti, Quilceda Creek, Efeste, Reynvaan, Spring Valley, Andrew Will.
2. New Mexico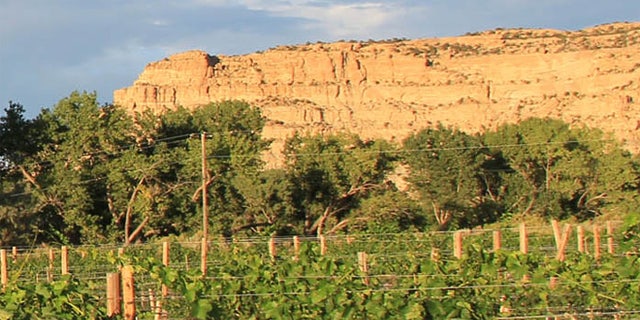 New Mexico is America's oldest wine-growing region – Franciscan monks brought the vine to New Mexico in order to make sacramental wine for their daily Mass, and those vine cuttings were the first vitis vinifera (the grapes most commonly used to produce fine wine) to be planted in the U.S. But Prohibition squelched the state's budding wine industry, and extensive flooding of the Rio Grande in the early 1900s turned much of the terrain into swampland. It wasn't until the late 1970s that small wineries re-emerged, led by a group of European investors drawn to the state's winegrowing potential and inexpensive land. Today, New Mexico is home to approximately 50 wineries, which produce red, white and sparkling wines. Grapes do well in the mild, dry climate and well-drained soils. Recently, the Gruet Winery, which was founded almost 30 years ago by Champagne native Gilbert Gruet, who imported his French winemaking know-how, has been making wines to critical acclaim. Most notably, Gruet's blanc de noirs were ranked No. 43 in Wine Spectator's Top 100 Wines of 2011.
Producers to know: Gruet Winery, Caduceus Cellars, Casa Rondeña, Luna Rossa Winery, Tularosa Vineyards
3. New York's Long Island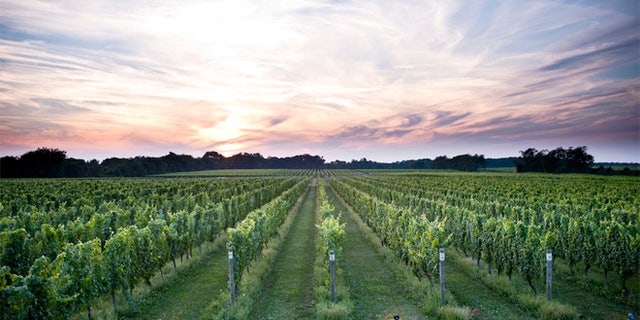 New York ranks third in U.S. wine production, behind California and Washington. Commercial winemaking on Long Island dates back to the 1840s, primarily from the state's native vitis labrusca grapes (i.e. Concord). Even today, almost 85 percent of wine produced here is from this native variety. Dr. Konstantin Frank was the first to successfully cultivate vitis vinifera vines in New York in the 1960s. The Long Island AVA was established in 2001 to encompass both Suffolk and Nassau counties and includes the sub-regions of the North Fork, the Hamptons and Long Island. This area, surrounded by the Atlantic Ocean, Long Island Sound and Peconic Bay, allows for the production of sparkling, white, red and dessert wines. Generally speaking, crisp, dry, whites are made from chenin blanc, sauvignon blanc, chardonnay musque and chardonnay; fruity red wines are made from merlot, pinot noir, cabernet Franc, and blaufrankisch; and dry rosé wines are crafted from syrah, refosco and cabernet sauvignon.
Producers to know: Channing Daughters Winery, Bedell Cellars, Paumanok Vineyards, Red Hook Winery, Shinn Estate, Macari Vineyards
4. Virginia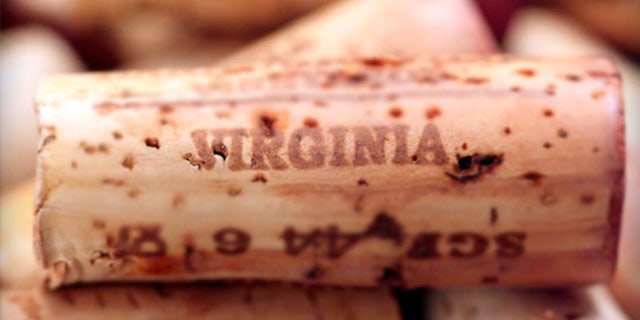 Virginia was the first wine-producing colony in the U.S.; its winemaking heritage spans over 400 years. It all began in 1607 with the Jamestown settlement, where the first Virginian wine was produced from the native vitis labrusca grapes. Despite a promising start, winemaking in Virginia was more challenging than anticipated, resulting in many failed attempts to produce premium wines from these native varieties. The time spent on native grape varieties, a series of fierce Civil War battles and Prohibition sentiments stunted the state's wine industry. But the 1960s marked the beginning of a renaissance, and successful programs were initiated through Virginia Tech in the 1980s to help foster improvements in the growing of wine grapes. Today Virginia ranks fifth in the U.S. for grape production, and the number of wineries has grown from only three in 1975 to over 200. Virginia is home to six AVAs, and its humid climate, shorter growing season and well-drained soils are producing sparkling, white and red wines successfully. The top five varieties currently being planted are chardonnay cabernet Franc, merlot, vidal blanc and viognier. Today, Virignia wine country is one of the most vibrant on the East Coast.
Producers to know: Barboursville Vineyards, Early Mountain Vineyards, King Family Vineyards, Trump Winery, Tarara, Delaplane Cellars
5. Ohio
You don't often associate wine with Ohio, whose wine industry owes much of its success to Nicholas Longsworth, who planted the first vitis labrusca grapes in 1823. From these grapes he produced a sparkling Catawba, which was dubbed "America's first Champagne." It was so well received that Henry Wadsworth Longfellow penned a tribute to it, "Ode to Catawba Wine." Ohio was producing more wine than any other state in the late 1800s, but, as was the case for many American wine regions, Prohibition decimated the years of progress and the Buckeye State's wine industry has struggled to recover. Today, Ohio, ranked among the top 10 wine-producing states, is home to over 110 commercial wineries and has five AVAs. The cool climate is a challenge, and winemakers continue to experiment with new techniques, training methods, grape varieties and wind control. In the cooler, northern part of the state, grape varieties include chardonnay, riesling, gewürztraminer, sauvignon blanc and Semillon, while red varieties are mainly pinot noir and cabernet Franc. In the warmer, southern parts of the state, there are red grape varieties including cabernet sauvignon, cabernet Franc and syrah. Vitis labrusca grapes can also be found, including Catawba and French-American hybrids including vidal blanc and Chambourcin.
Producers to know: Ferrante Winery, Chalet Debonné, Wyandotte, Valley Vineyards, Firelands Winery, Heineman's Winery, Gervasi Vineyard