Long Island wineries fed up with wild bachelorette parties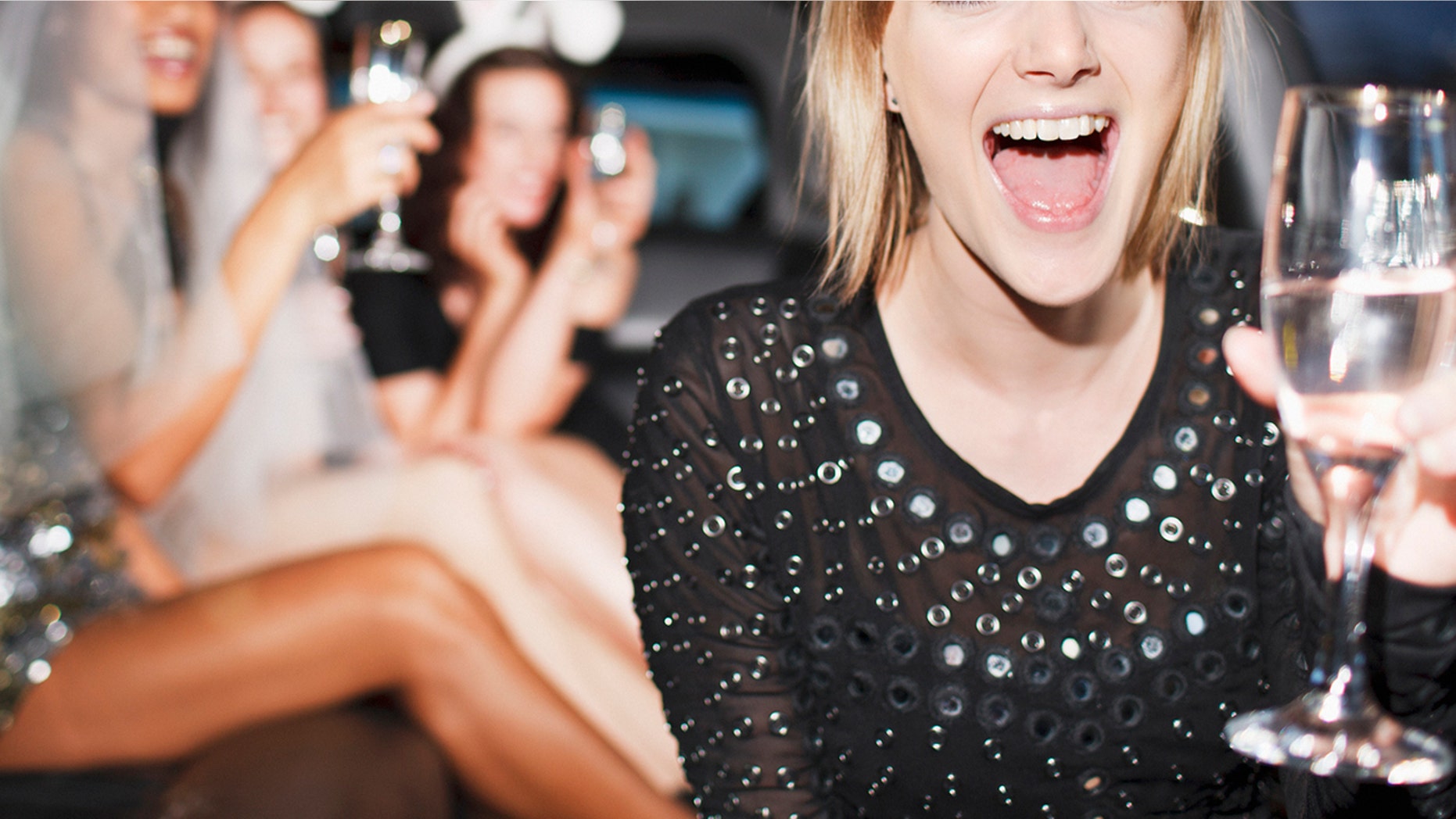 Some Long Island wineries are serving up a giant buzzkill for bachelorette parties — by banning bridezillas and their minions from the premises.
Owners of the businesses along the North and South Forks of Long Island, N.Y. — long havens for brides-to-be and their sidekicks looking to let loose — say déclassé crowds of rowdy women are not exactly the clientele they're going for.
Wölffer Estate Vineyard in the Hamptons makes that clear on its website.
'HANDMAID'S TALE' WINE CANCELED FOLLOWING SOCIAL MEDIA BACKLASH
"We are delighted when guests choose to celebrate an occasion with us. However, we do not allow bachelorette parties," it reads. "To be respectful to our other guests, we kindly request that any celebratory birthday or anniversary décor or accessories be left behind."
Still, that didn't stop a group of women in tiaras and "Bride Squad" shirts — and chanting "Rosé, all day! Rosé, all day!" — from recently descending on the stately vineyard.
"They would literally be doing a pyramid of women in the vineyard," retail sales director Suellen Tunney told the Wall Street Journal. "You would have bridezilla after bridezilla."
Some wineries are so serious about keeping the wedding riff-raff out, they warn ahead of time: Act up and face a $20-per-person penalty fee, CBS New York reported.
MALDIVES RESORTS SICK OF INSTAGRAM MODELS REQUESTING FREE STAYS
Brides-to-be balked at the idea of the ban.
"I got the sense it was probably pretty good business for the wineries to have a bunch of bachelorette parties," Julie Adler, who is getting married soon, told CBS.
She and her pals booked a limo to chauffeur them from winery to winery along the East End of Long Island.
"I personally had a great time and didn't see anyone who was particularly wild or crazy," she said.
FOLLOW US ON FACEBOOK FOR MORE FOX LIFESTYLE NEWS
It's not just wineries that are fed up with the obnoxious bachelorette parties.
Montauk Beach House desperately wants to avoid the "prom-queen tiara vibe" they bring to the beach-themed boutique hotel.
"It's just not what we go for," operations manager Yannis Papagianni told the Journal.
He groused about how the women often drink too much and cause a scene.
"Half of them end up crying about something," he said. "It came to the point where, is it a bachelorette party or a carnival?"