Little-known doughnut facts to celebrate National Donut Day
The first Friday in June marks the sweetest of America's holidays: National Donut Day. In honor of National Donut Day, we're bringing you nine little-known facts about the circle-shaped confection, courtesy of food writer Michael Krondl. Take a look:
1. The Ur-nut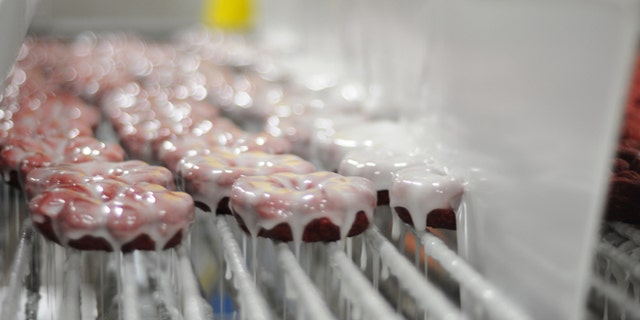 New England settlers arrived from Hertfordshire with an obscure local specialty, the "Hertfordshire Nut" a.k.a. the "Dow-Nut."
2. A Whale of a Nut
Yankee whalers used to celebrate the one thousands barrel of whale oil by frying up donuts, in whale oil -- naturally.
3. Dunkin Craze
During the 1940s stars like Zero Mostel, Johnny Carson and Martha Graham were all members of National Dunking Association.
4. Shooting Jelly Donuts
In Vienna, aristocrats used to compete for a prize of silver pistols by shooting at flying donuts during Mardi Gras.
5. Donuts Win the Great War
Salvation Army volunteers kept up morale by frying up fresh donuts for the boys in the trenches.
6. Donut Girls
Red Cross volunteers risked life, limb and virtue as they drove donut-machine-equipped trucks to the front lines.
7. Cops & Donuts
In the 1940s and '50s, just about the only place open on the graveyard shift was the donut shop -- the habit stuck.
8. Donut Day
National Donut Day was started by Salvation Army in 1938 to raise money for a home for unmarried mothers. For a contribution, you got a cardboard donut.
9. Halloween
Long before candy, the ghoulish holiday was celebrated by bobbing for donuts hung from a string.
For more facts, check out Michael Krondl's new book, "The Donut: History, Recipes and Lore from Boston to Berlin."