Little girl buys police officer dinner for heartwarming reason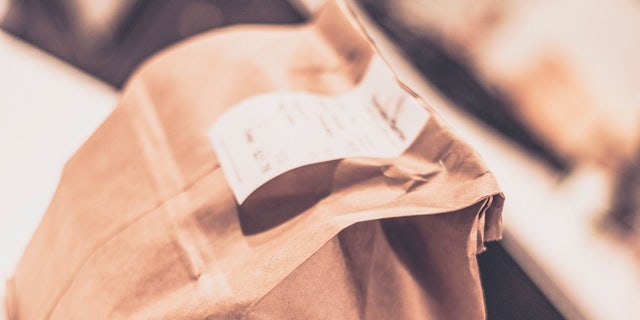 NEWYou can now listen to Fox News articles!
An 8-year-old girl in New Jersey recently purchased a meal for an on-duty police officer, and now his department is giving her the gift of a brighter future.
Mikayla Raji and her mother, Marisol "Mimi" Jimenez-Raji were eating at the Villa Borghese restaurant in Helmetta, N.J., when Patrolman Joseph Quinn of the Jamesburg Police Department stopped by to pick up some dinner.
After seeing the officers, Mikayla asked her mother if they could pay for his order. Her mother agreed, and they also got to chat with Quinn for a few moments before the officer continued on his way, reports NJ.com.
LITTLE GIRL JOINS COP FOR 'BEST DINNER DATE' EVER
"If that were the end of the story, it would be a good story," the Jamesburg Police Department wrote on Facebook. But amazingly, Quinn and his department later learned something incredible about little Mikayla.
Soon after Mikayla's sweet gesture, the Jamesburg Police Department found out that the girl's father, Thomas Raji, was an officer with the Perth Amboy Police Department. Furthermore, he was killed in the line of duty by a drunk driver in 2008 — about seven months before Mikalya was born.
Mikayla's mom, Marisol, was also serving as a police officer when her husband was killed almost nine years ago.
"On behalf of all the members of the Jamesburg Police Department, we want to thank you for Tommy's service as well as yours," the Jamesburg Police Department wrote to Marisol on Facebook. "Mikayla is a great kid, and you should be very proud of her."
The department also thanked Mikayla, telling her that she had an open invitation for dinner at the Jamesburg police headquarters.
"Your dad would be so proud of the person you are," they wrote. "If you ever need us for anything, you can guarantee we will be there for you."
FOLLOW US ON FACEBOOK FOR MORE FOX LIFESTYLE NEWS
According to Marisol's Facebook page, Mikayla has since visited the department to meet with the officers, where they invited her to march with them in this year's Memorial Day parade.
What's more, the officers of the Jamesburg Police Department have started a GoFundMe page for Mikayla, with the goal of raising $10,000 that will go toward funding her schooling, notes NJ.com.
"The members of the Jamesburg Police Department would like to try and help raise funds for Mikayla's future education," reads their page on the crowdfunding site.
"Mikalya is a wonderful kid, with a big heart who loves to do kind things for people."