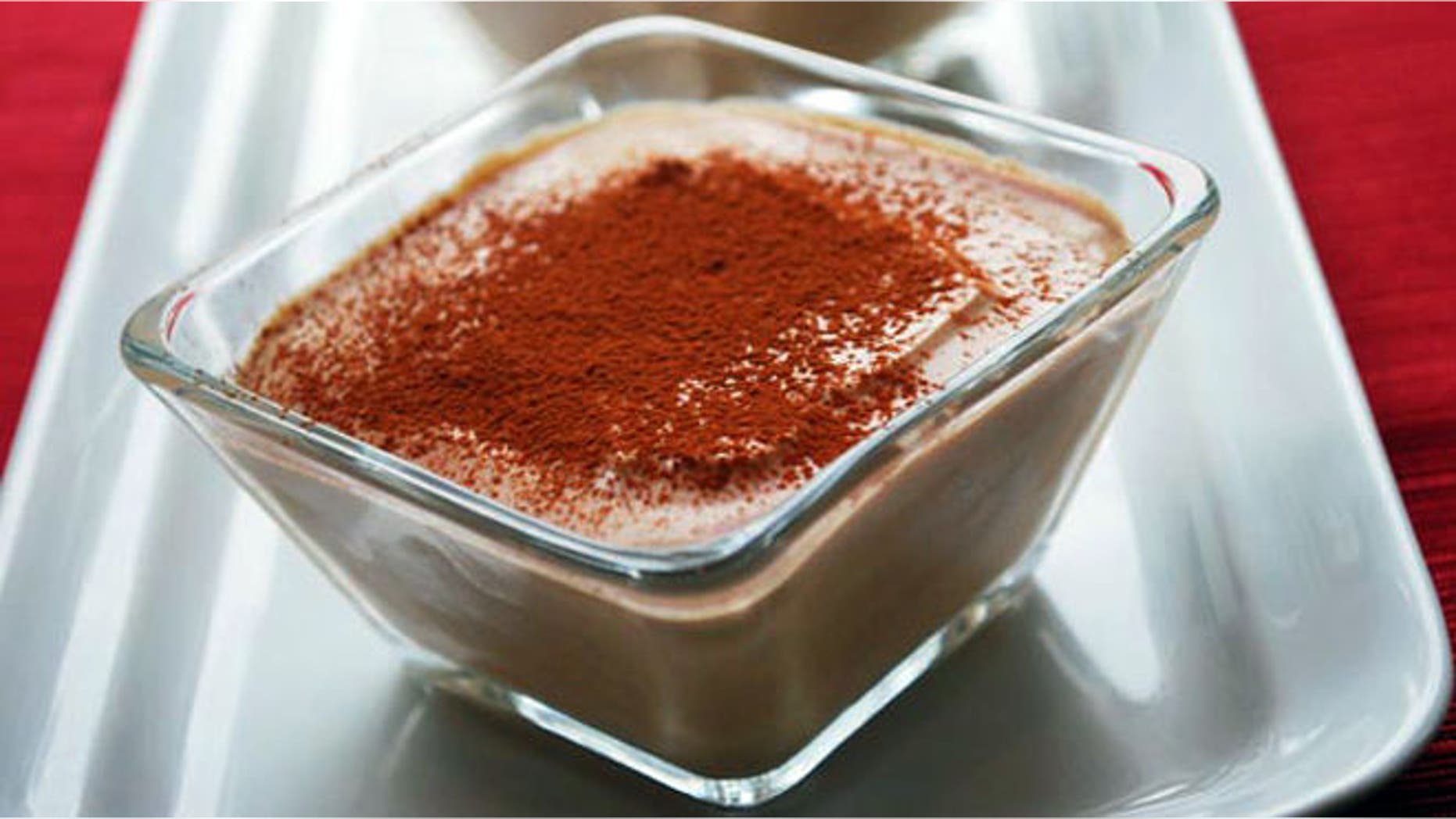 Not a real tiramisu actually, but a lighter, yet rich, creamy and delicious creme, inspired by the flavors found in the classic Italian dessert. See more at HealthyRecipesBlogs.com.
Cook Time:2 hours
Prep Time:20 min
Total Time:2 hours20 min
Servings: 6
Ingredients:
2 Tablespoons amaretto liqueur
1 Tablespoon espresso powder
1 Cup part-skim ricotta cheese
1 Cup light cream cheese
1/2 Cup powdered sugar
1 Tablespoon unsweetened cocoa powder
Preparation:
Place amaretto liqueur and espresso powder in a small bowl and mix with a fork. This would allow the powder to dissolve in the liquid.
Place cheeses in another bowl. Microwave 30 seconds to bring them to room temperature.
Using a spatula, transfer cheeses and amaretto/espresso mixture to food processor bowl. Add the powdered sugar. Process 2 minutes, stopping once to scrape the sides of the bowl with a spatula, until light and creamy and very smooth.
Transfer to individual serving dishes. Chill 2 hours.
When ready to serve, dust with cocoa powder (dust through a strainer for light coverage). Serve immediately.