Krispy Kreme UK Unveils the World's Most Expensive Doughnut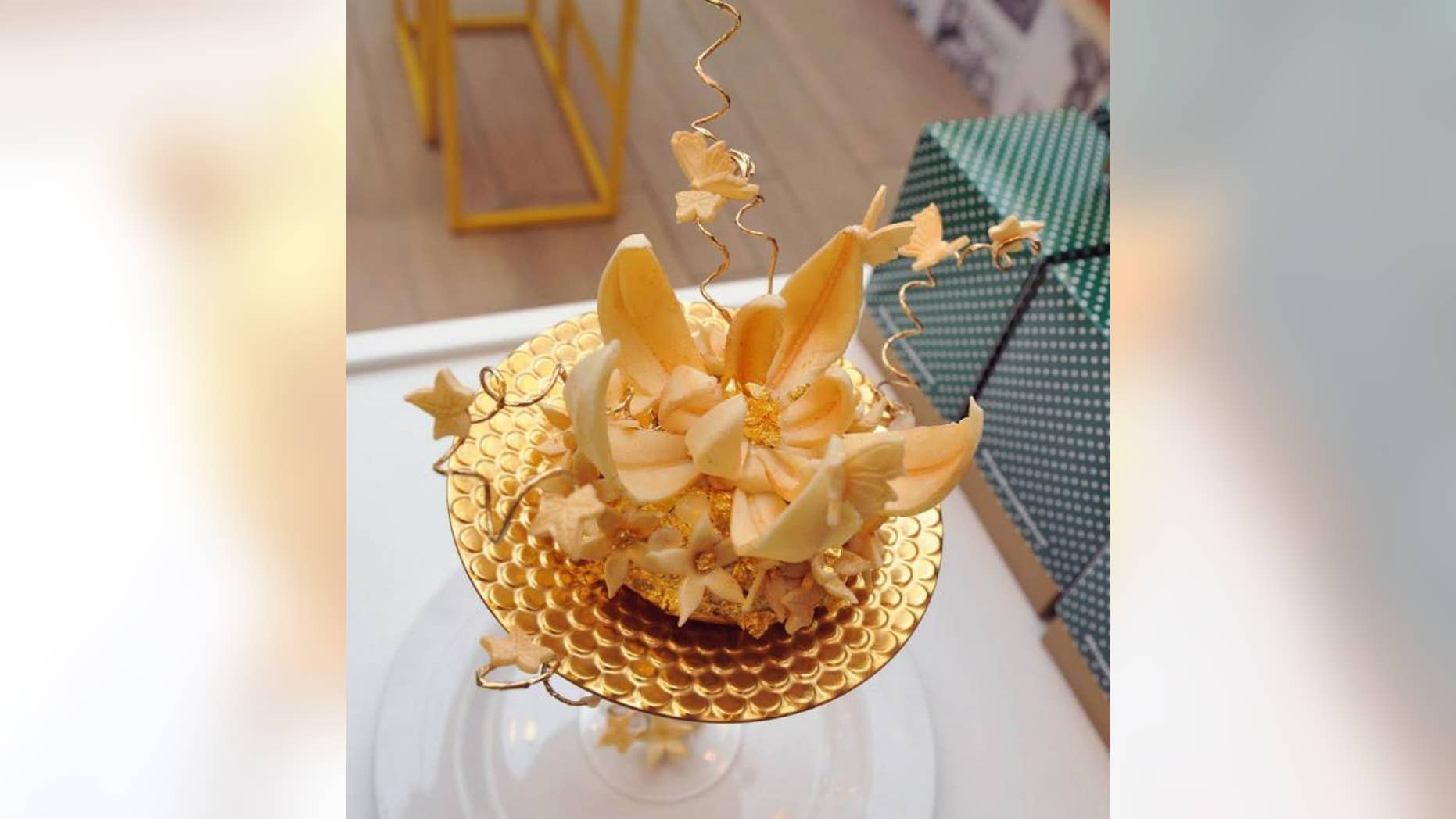 Doughnuts have always been one of life's more modest pleasures. From paupers to kings, there's nearly nobody that can't afford — or can't enjoy — the occasional doughnut.
But not the one above. That one's just for rich people.
On Monday, the folks at Krispy Kreme UK unveiled the world's most expensive doughnut, which they estimate to be worth around £1,000 (or a little less than $1,700). The confection was created in honor of UK's National Doughnut Week — a fundraising effort benefitting the UK Children's Trust charity — and debuted at a Selfridges department store in London.
As one might guess, this doughnut (which took three days to "assemble") contains a whole mess of hoity-toity ingredients you wouldn't normally find in the average bakery. For starters, it's filled with Dom Pérignon jelly and iced over in a passion fruit glaze. There's also a raspberry and Chateau d'Yquem crème thrown in for good measure.
Atop the doughnut sits a handmade lotus flower fashioned from Belgian white chocolate, as well as Belgian white chololate butterflies and ivy, all dusted in edible 23-karat gold. Finishing touches include edible 24-karat gold leaf and "edible diamonds," whatever those may be.
The world's most expensive doughnut was then plated atop a complementary cocktail made from 500-year-old Courvoisier and more Dom Pérignon.
The extravagant doughnut was later awarded to contest winner Claudine Taylor, a London makeup artist who seemingly has no intention of actually tasting the treat. "The doughnut looks too good to eat," she reportedly remarked, perhaps after learning that it's the product of three days' work, and therefore pretty stale.
When all was said and done, Krispy Kreme UK managed to raise £10,000 for the Children's Trust charity — not too shabby for a handful of fried dough.