Kraft and Heinz food mashups we'd like to see
Two titans of the packaged food world are coming together. Kraft Foods will merge with H.J. Heinz in multi-billion dollar deal announced Wednesday that will create the world's fifth largest food and beverage company.
Kraft is probably best known for its Macaroni & Cheese empire but also owns iconic brands like Kool-Aid, Oscar Mayer meats, Cool Whip, Jell-O and Crystal Light. Heinz, synonymous with ketchup, also owns Classico tomato sauces, Bagel Bites snacks and Lea & Perrins Worcestershire.
What does this massive merge mean for the average shopper? Probably not much in the short term. But who knows, in the long term they might want to consider combining some of their top sellers into cool new products.
Here are some ultimate food mashups we'd like to see from Kraft-Heinz:
1. Macaroni & Cheesy Bagel Bites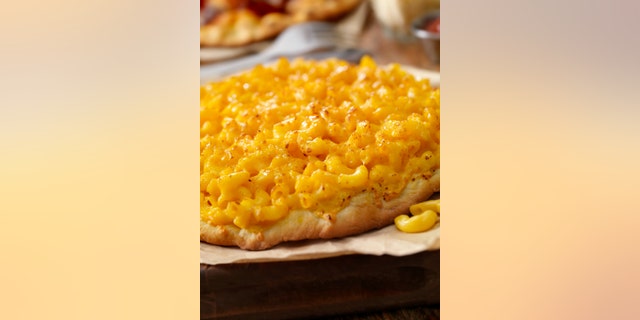 From bacon to Fritos chips, when it comes to pizza toppings, the possibilities are endless these days. We think topping one of those Bagel Bites mini pizzas with Kraft's signature Mac & Cheese would be a perfect way for these companies to join forces. Carb-overload? Maybe. But that won't stop us from dreaming of those bright orange noodles on a perfectly crispy pizza.
2. Lea & Perrins Velveeta Sauce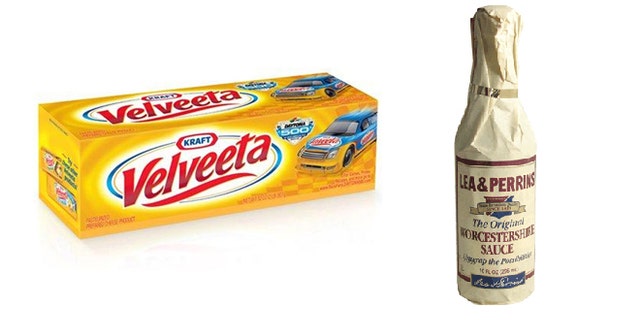 What exactly is Worcestershire sauce? Not many people know the complicated list of ingredients (it includes barley malt vinegar, spirit vinegar, molasses, sugar, salt, anchovies, tamarind extract, onions to name a few) but we do know it's delicious. So why not a Lea & Perrins Velveeta cheese sauce? A lot of mac and cheese recipes already incorporate this complex condiment into their recipes for a tangy, salty twist that takes a childhood favorite into adulthood. We'd certainly slather a cheesy version on everything-- from noodles, to chicken, veggies and more.
3. Creamy Cool Whip Sauce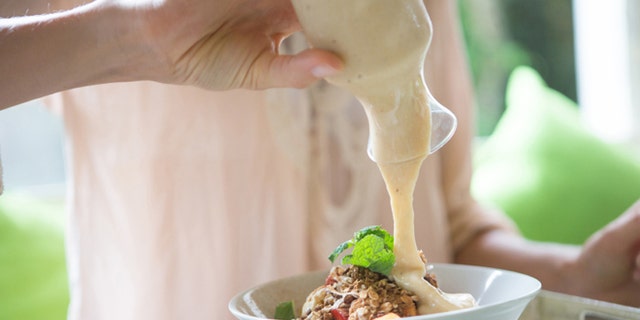 Whipped cream is delicious on its own but wouldn't it be nice to have an easy-to-pour version? We'd like something with consistently of Classico's Alfredo sauce to pour over ice cream sundaes and add a little something extra to our dessert plates. Mix it into fruit, or like most Cool Whip fans usually end up doing, spoon it straight from the jar.
4. Pizza flavored Cheez Whiz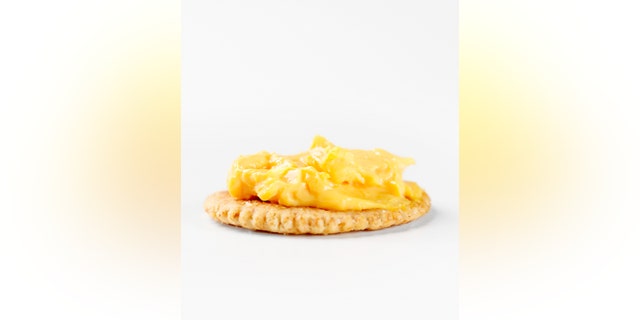 A spreadable pizza topping should be a no-brainer for these food companies. The most annoying thing about Bagel Bites is having wait to an insurmountable amount of time-- okay, maybe about 10 minutes-- while your oven cooks them to golden perfection. But if you're in a rush, a quick spritz of that tomato-cheezy goodness should be just enough to satisfy any pizza craving.
5. Jet-Puffed Marshmallow-Sweet Potato Fries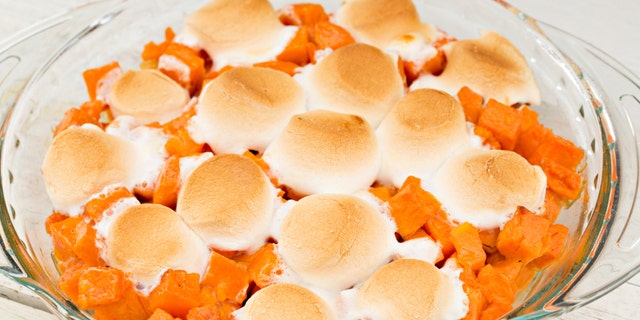 Sweet potato fries have become as commonplace as, well, regular potato fries. But Ore-Ida could step up their fry game by creating a portable, holiday favorite mashup with marshmallows. Sweet potato casserole topped with Jet-Puffed sugar pillows is a Thanksgiving staple, but there's no reason snackers wouldn't enjoy this signature snack year round.