KFC's big secret revealed? Colonel's recipe may have been found in scrapbook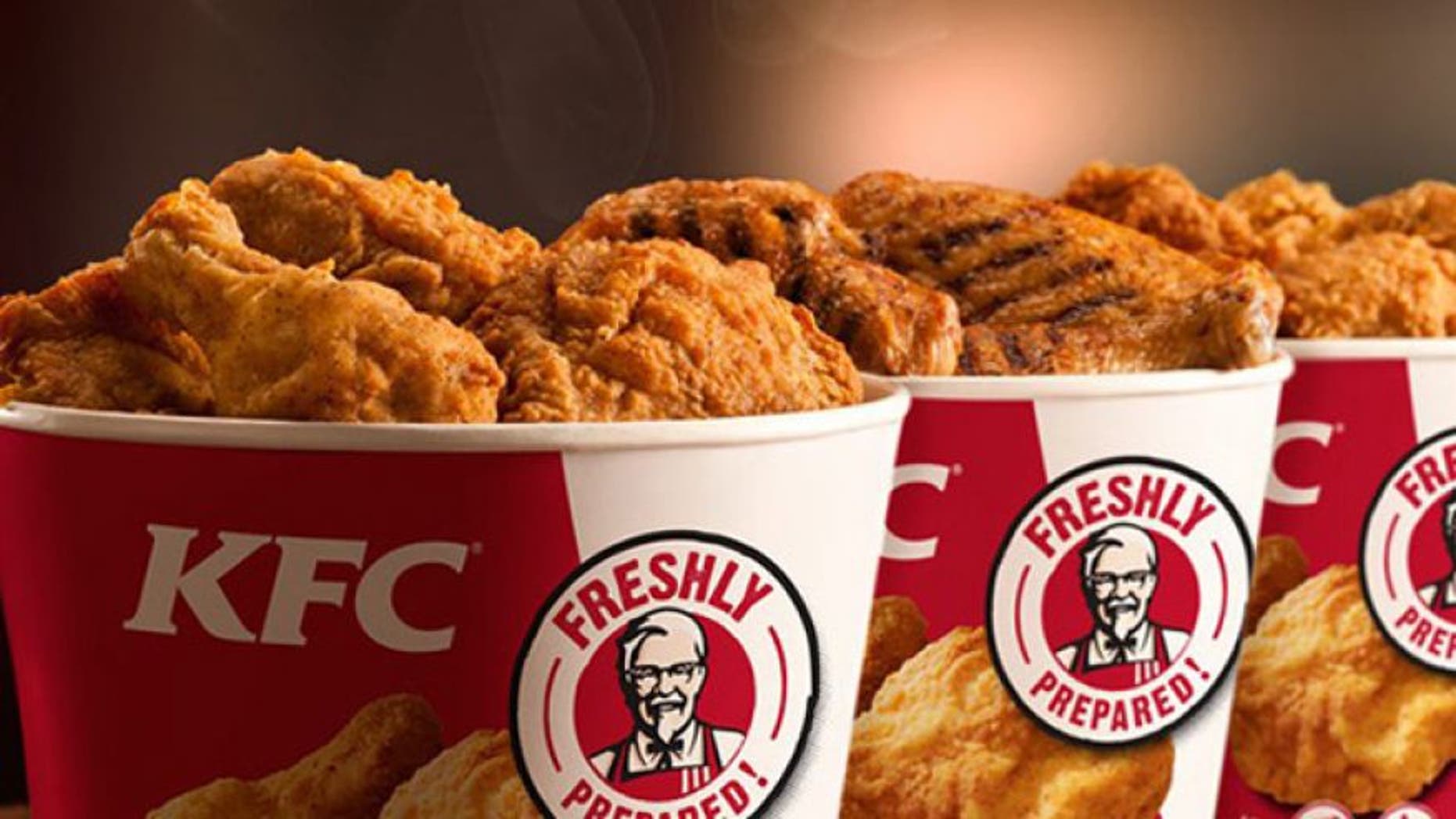 When it comes to the world's biggest food secrets, KFC's famous fried chicken recipe is the Holy Grail.
But decades after making its finger lickin' debut, the Colonel's original recipe may have been discovered in a family scrapbook. And the Chicago Tribune published it last week.
A Tribune contributor recently went to Kentucky to visit with Colonel Harland Sanders' nephew, Joe Ledington. While poring through a family scrapbook containing pictures, newspaper clippings and various family documents, Ledington discovered a handwritten note for what he thinks is the original fried chicken formula. The book belonged to Ledington's Aunt Claudia—Sanders' second wife who was reportedly instrumental in helping the Colonel get his fried chicken business off the ground.
"That is the original 11 herbs and spices that were supposed to be so secretive," Ledington told the Tribune (although he later recanted and said he doesn't know for sure, but that it certainly "could be.")
Among the top secret special spices are thyme, basil, dried mustard, paprika, and, somewhat surprisingly, ginger.
So is this recipe the real deal?
Chicago Tribune staff took a stab at recreating the Colonel's famous fried chicken and, after several rounds of trial and error, came up with a batch that pretty much mirrors what you can get in stores. Sure, there are hundreds of KFC copycat recipes floating around the Internet, but why not try the real deal?
The Tribune reached out to KFC corporate to verify the recipe's authenticity but when reached via email, a spokesperson remained vague, saying:
"In the 1940's, Colonel Sanders developed the original recipe chicken to be sold at his gas station diner. At the time, the recipe was written above the door so anyone could have read it. But today, we go to great lengths to protect such a sacred blend of herbs and spices. In fact, the recipe ranks among America's most valuable trade secrets."
Pushed further, the spokesperson would only clarify that, "Lots of people through the years have claimed to discover or figure out the secret recipe, but no one's ever been right."
The world may never know what really goes into the KFC recipe used by over 19,000 locations worldwide. But the Tribune says Ledington's version is pretty close-- and really delicious.