KFC selling chicken wing box that can be made into a drone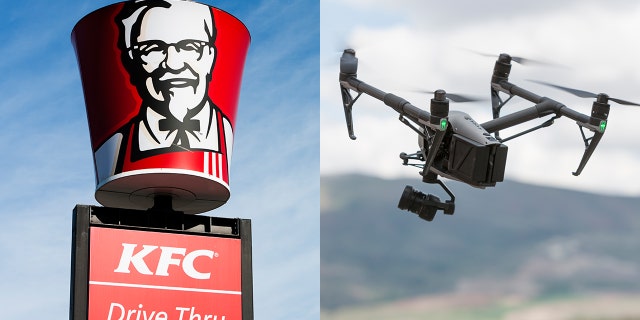 Next time you order chicken at KFC, don't be so quick to throw away the box as it might just double as a drone.
The fast-food chain created a container that can be reused to build an actual Bluetooth-connected drone, or Kentucky Flying Object (KFO), The Verge reports.
KFC SELLING CHICKEN-SCENTED BATH BOMBS
When you purchase an order of Smoky Grilled Wings on January 25 and 26, you'll get a box that breaks apart and can be rebuilt into the KFO. After you polish off the last bite of what they've dubbed "the most fly meal ever," you can view the instructions online and download the remote control app for the drone to your phone.
FOLLOW US ON FACEBOOK FOR MORE FOX LIFESTYLE NEWS
Unfortunately the drone box is only available at select KFC locations in India. But if you're feeling left out, you can try making one of their gravy-infused cocktails instead.