KFC runs out of gravy a week after running out of chicken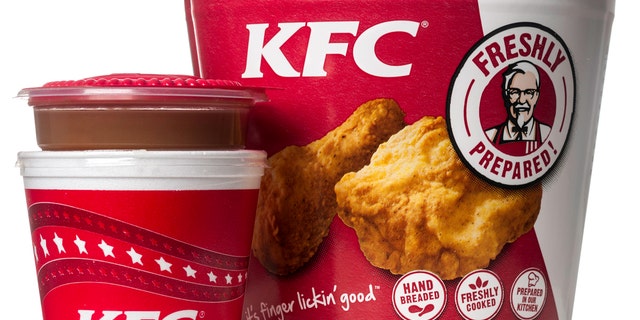 Just when you thought KFC's food shortage was over, some customers are still waiting for gravy to return to the menu.
While 95 percent of the chain's restaurants in the UK are back up and running, some of them are serving a limited menu and the popular side is nowhere to be seen for some.
Last week, the fried chicken chain was forced to close hundreds of its stores in the UK after catastrophic delivery problems left them without any chicken.
Suppliers have been told to bypass the DHL logistics warehouse in Rugby – where the problems stem – and deliver the ingredients straight to branches.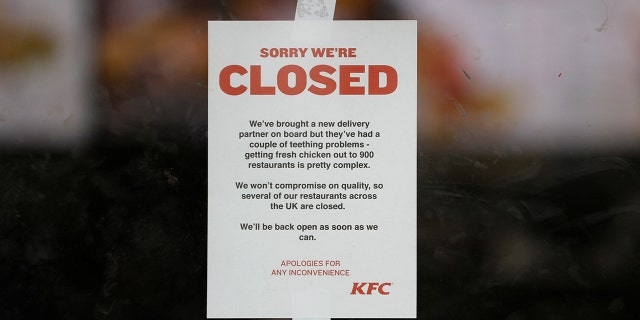 KFC said that even though they've been able to open almost all 900 stores, they "still have a number of our other usual ingredients missing."
Now, frustrated customers are taking to Twitter after finding out that even though their local branch is open, they're still not selling the staple gravy side.
One user wrote: "Sent me boyfriend to KFC and he comes back with no gravy cus they're sold out… wtf still??"
Another disappointed user was left "fuming" after discovering his local branch was without the saucy side.
"We're working as hard as we can to get this sorted out, we know that our gravy is a big favorite."
Some branches of KFC are selling gravy but it's best to check with the restaurant first before you head out.
A spokesperson for KFC told the Sun Online: "97 percent of our restaurants are now open, however, due to the ongoing distribution challenges DHL is experiencing, some restaurants are continuing to serve a reduced menu, including gravy."
"We're working as hard as we can to get this sorted out, we know that our gravy is a big favorite."
The KFC crisis had fans in a meltdown when it became clear that the fried chicken chain didn't have any chicken to sell.
Distraught customers went into a Twitter frenzy, while other big brands took advantage of the cluck up with deals on chicken.
One savvy customer cashed in on the shortage and made $550 by selling the $14 bargain buckets for $140 each on Facebook.
KFC made a fowl mouthed apology in a full-page advertisement in the Sun, showing an empty bargain bucket with the usual "KFC" logo replaced by "FCK."
This article originally appeared on The Sun.