KFC releasing new Pickle Fried Chicken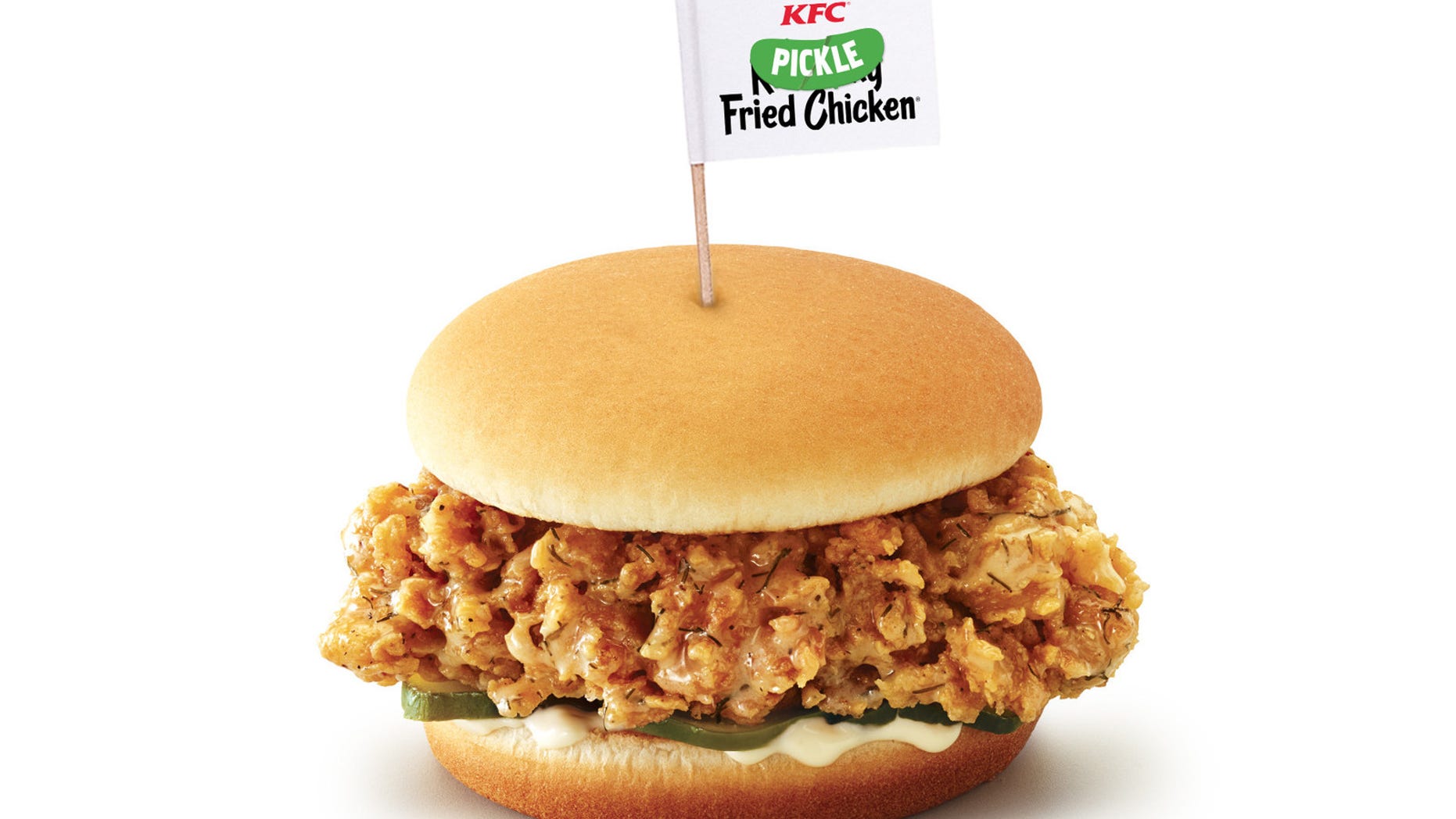 KFC has a new item on their menu: the Pickle Fried Chicken.
According to a press release, the fast food chain created this mashup in response to an overwhelming request by customers for more pickles. While the company has been offering more pickles per request for years, this promotion kicks things up a notch.
It combines the classic Extra Crispy Chicken with a new twist -- pickles. The already seasoned and breaded fried chicken is covered in a pickle sauce made of a combination of dill and vinegar flavors, with hints of onion, garlic, buttermilk, and a black and white pepper blend. The sandwich is then loaded up with more pickles to add that extra crunch.
PIZZA HUT VOWS TO REMOVE ANTIBIOTICS FROM CHICKEN WINGS BY 2022
This special addition will be available on KFC's Extra Crispy Chicken, Extra Crispy Tenders, a Crispy Colonel Sandwich, or Chicken Littles while supplies last beginning June 25th.
Each restaurant will only be given enough ingredients for a few weeks, so "once it's gone, it's gone for good," writes the company's press release.  But pickle fans need not fear as KFC is known to permanently add successful promotions to their menu, such as the Smokey Mountain Barbecue and Georgia Gold Honey Mustard Barbecue.