KFC forced to close because it ran out of chicken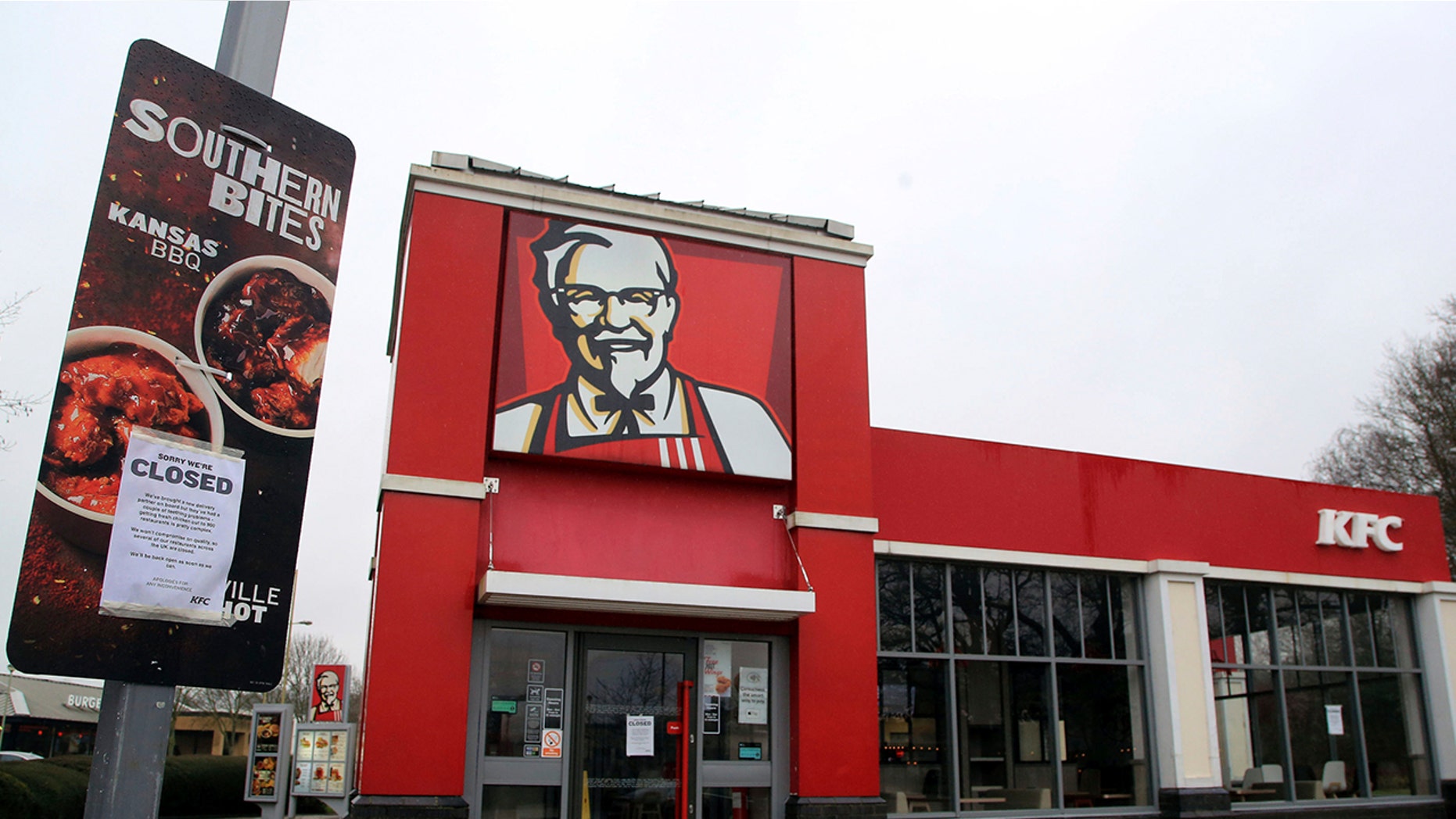 What a fowl-up!
KFC has been forced to close most of its 900 outlets across the U.K. and Ireland — because it has run out of chickens.
The sudden fried food drought had finger-lickin' fans in a flap.
"@KFC_UKI_Help can't believe #plymouth crownhill is shut… ruining the birthday of my 12 year old! Thank god for @McDonalds … running out of chicken!! Basics!" Mom Vicky tweeted.
KFC blamed the cluck-up on a new delivery company that is still ironing out all the kinks.
"The chicken crossed the road, just not to our restaurants," KFC's British branch tweeted Sunday.
"We've brought a new delivery partner on board, but they've had a couple of teething problems – getting fresh chicken out to 900 restaurants across the country is pretty complex!"
Delivery firm DHL said only that "operational issues" in recent days resulted in "incomplete or delayed" bird deliveries.
KFC has set up a special website to keep track of open stores but hasn't said when the rest might open.