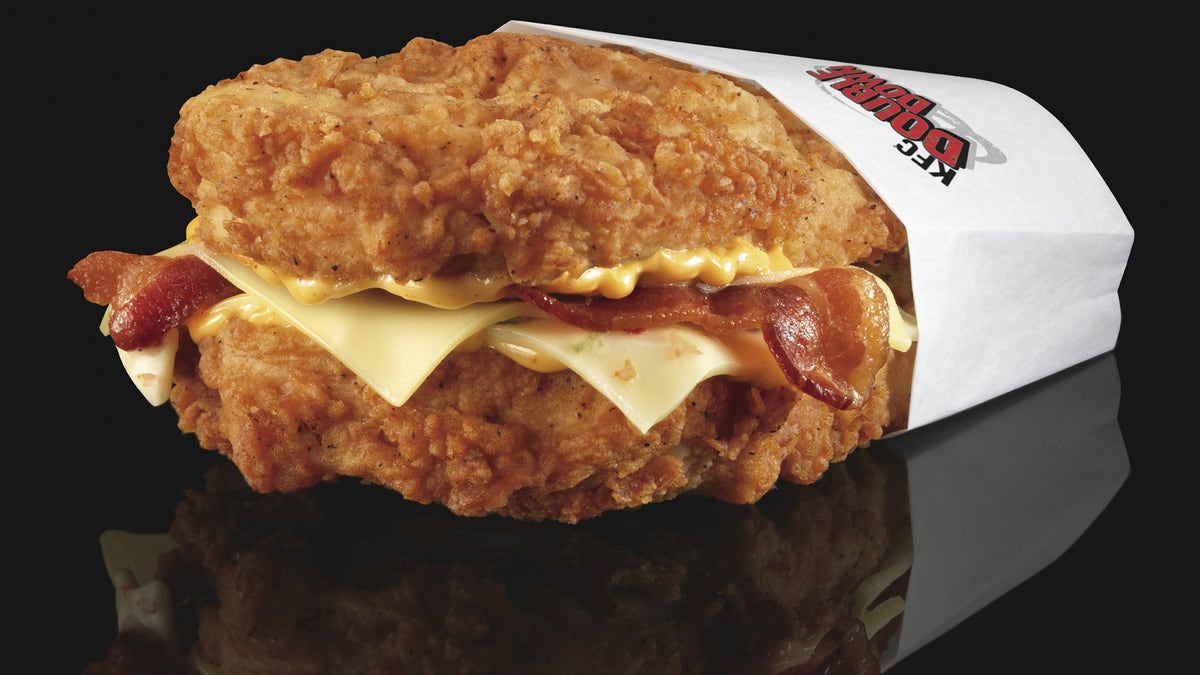 LOUISVILLE, Ky. - Meat lovers, relax. But chickens, beware.
KFC says Americans are gobbling down so many Double Down sandwiches that the fast-food chain will offer the bunless, meaty sandwich longer than it had planned.
Originally the sandwich — bacon and cheese surrounded by chicken filets — was to have been available through Sunday.
But KFC said Wednesday that the sandwich will be available now for as long as customer demand remains high.
The Double Down came onto the market on April 12 and was supposed to have lasted about six weeks. But it tapped into Americans' fascination with quirky food and became a viral-marketing sensation. People posted videos of themselves eating the sandwich on sites like YouTube, and celebrities like Stephen Colbert gobbled it up.
KFC said it has been one of its most successful sandwich launches ever. Later this month, KFC expects to sell its 10 millionth Double Down. They cost about $5.
Some have questioned the sandwiches' nutritional value. The original version has 540 calories and 32 grams of fat, and 1,380 milligrams of salt. A grilled version cuts calories to 460 and fat to 23 grams, but sodium rises to 1,430 milligrams. By comparison, the Big Mac from McDonald's has 540 calories, 29 grams of fat and 1,040 milligrams of sodium.
The American Heart Association says people should aim to eat less than 1,500 milligrams of sodium a day.
KFC's corporate parent is Yum Brands Inc.