Kevin Durant, team dine at Oklahoma restaurant after owners deny request to rent it out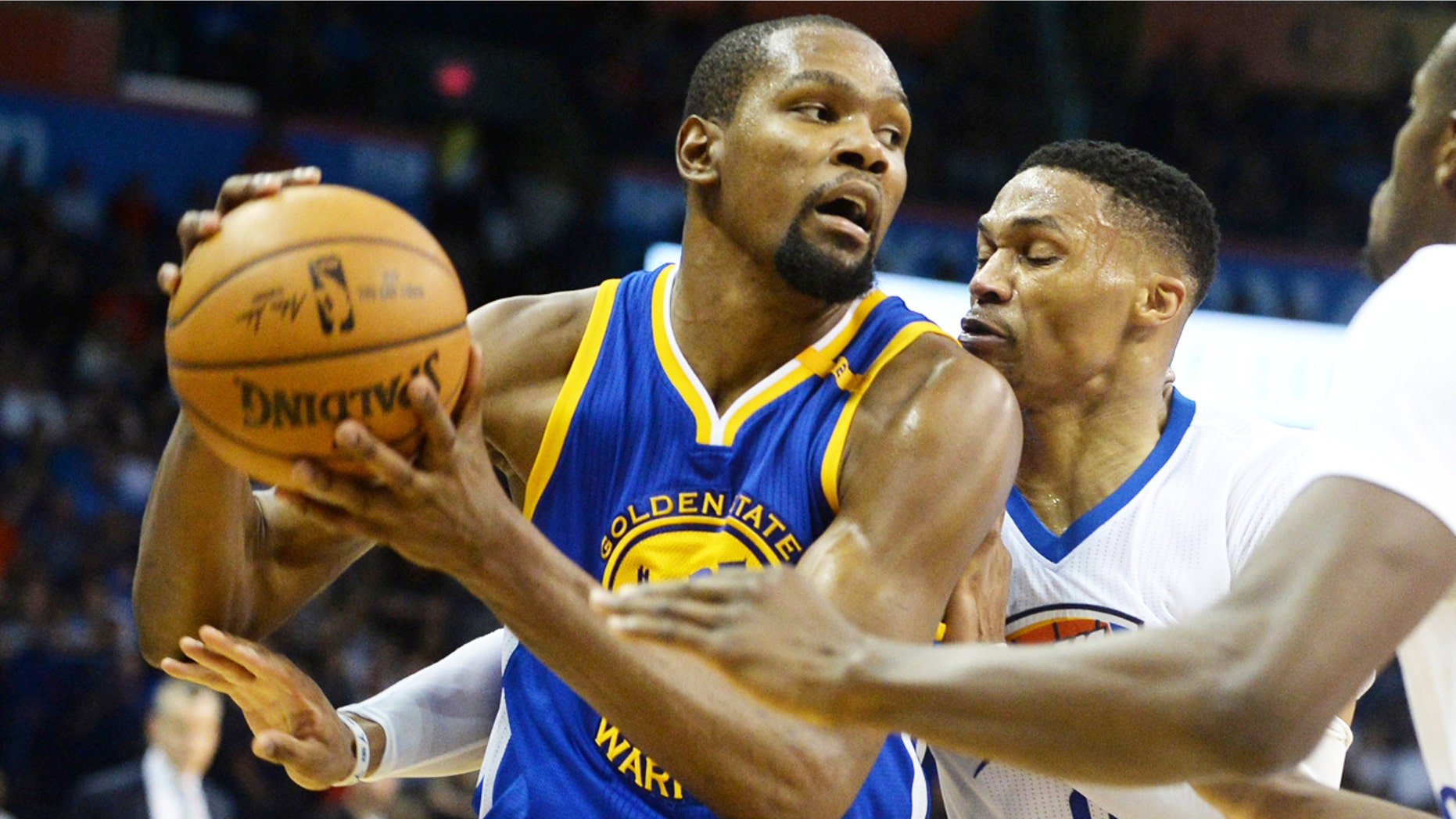 If you can't beat them, join them for a meal.
Of, if you're Golden State Warriors player Kevin Durant, if a restaurant won't let you rent out the establishment, you might as well eat there anyway.
That's what happened Saturday night at the Mahogany Prime Steakhouse after Durant and several of his Warrior teammates opted to have a post-game meal at the pricey Oklahoma City restaurant.
This weekend, Durant and his team were fresh off a defeat at the hand of the Oklahoma City Thunder. But according to Dave Osborn, the owner of Mahogany's downtown location, Durant had offered to rent out the restaurant on his own about "three or four weeks" ago.
"I thought about it, but I said no, I can't do that, because I have Thunder players that come in after games," Osborn told ESPN. "Thunder players come in, fans come in, so I just said, 'I can't do that to them. It wouldn't be fair.'"
But according to Osborn, Durant was not deterred. Shortly after declining the offer to rent out the eatery – which would have brought in between $30,000 and $35,000 Osborn's estimates – the steakhouse owner received another a call from the basketball star, who allegedly said it would be totally "okay" with him if Thunder players were invited to join the post-game affair, too.
FOR THE LATEST FOOD FEATURES FOLLOW FOX LIFESTYLE ON FACEBOOK 
"I told them, 'I apologize, but I just can't do it. I've got to stay true to the fans and the people that come in here because I do have a lot of people that come in after games,'" Osborn said.
The owner's instincts ultimately proved correct as Thunder All-Star Russell Westbrook also wound up eating at the popular restaurant on Saturday night.
Westbrook was seated in a different location and reportedly didn't connect with Durant, who Osborn said would be accommodated for a reservation in the future if he wanted it.
Durant played for the Thunder from 2008 to 2016 before moving to the Bay Area to accept a position with the Golden State Warriors.
A representative from Mahogany Prime was not immediately available for comment.