Kendall Jenner's Pepsi ad didn't really hurt Pepsi's image, says survey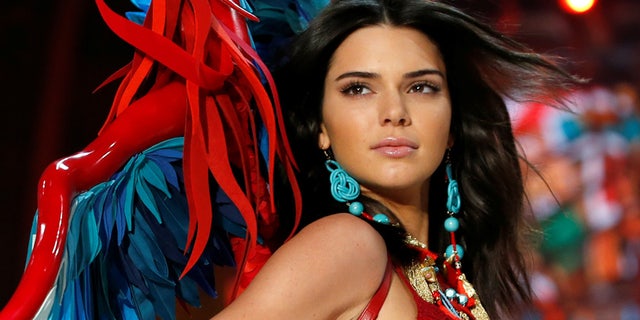 NEWYou can now listen to Fox News articles!
Pepsi admitted that it "missed the mark" with a controversial commercial featuring Kendall Jenner, but it turns out the ad wasn't entirely bad for the brand's image — especially when it comes to millennials.
The Pepsi spot, which the company debuted on April 4, saw Jenner joining a protest, and ultimately offering a can of Pepsi to a gruff police officer as a peace offering.
PEPSI FIGHTS PHILLY SODA TAX WITH SMALLER BOTTLES
The ad was immediately met with backlash on social media, with many accusing Pepsi and Jenner of making light of the Black Lives Matter movement. The company later issued an apology, and pulled the campaign less than a day after it was released.
But now, according to a new survey from Morning Consult, nearly half of the 2,202 adults who were polled had a more positive opinion of Pepsi after watching the polarizing ad.
Specifically, 44 percent saw the brand in a more favorable light, versus 28 percent who didn't seem to care and about 25 percent thought more negatively of the soft-drink giant.
The numbers skewed even further in Pepsi's favor when adjusted to reflect millennials, observes Money-ish. Among respondents aged 18–29, about half felt "favorable" toward the video.
The ad also resonated equally well with African-Americans, with 51 percent saying it paints Pepsi in a more favorable light — even despite the accusations that Pepsi's commercial downplayed the Black Lives Matter protests.
FOLLOW US ON FACEBOOK FOR MORE FOX LIFESTYLE NEWS
Latinos were the most moved by the ad, with 75 percent saying their opinions of Pepsi improved.
But while Pepsi escaped from this debacle largely unscathed, Kendall Jenner didn't come out smelling like a rose. As Fortune notes, only 28 percent of those polled thought more of the model after seeing the ad.