Kazakhstan is next for McDonald's, but many countries still don't have the Golden Arches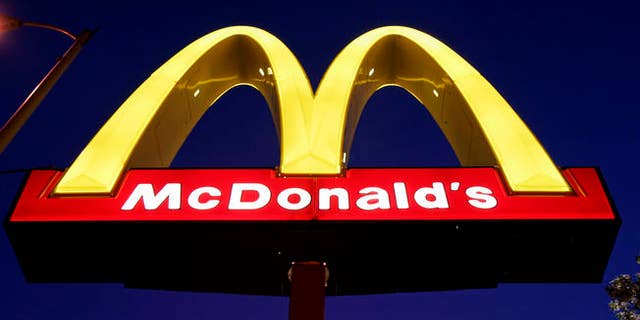 Russia may be forcing some of McDonald's locations to close, but the burger chain is set to expand in elsewhere in central Asia.
On Wednesday, McDonald's announced that it plans to open its first ever restaurants in Kazakhstan in 2015. The land-locked nation will be the company's 120th global market, according to the Chicago Tribune.
Official numbers for how many locations will be opened were not released but the burger chain already has 35,000 outposts around the world, over 80 percent are independently owned.
The first McDonald's Kazakhstan isn't slated to open until the latter half of next year.
Hard as it may seem, there are still many countries that do not host even a single McDonald's restaurant. Sometimes it doesn't always boil down to dollars and cents.
Here's a look at some:
1. North Korea
Despite the penchant of Kim Jong-un for Western things, McDonald's effectively can't do business in North Korea –that is unless they want to be sanction busters. But that hasn't stopped high-ranking officials to fly their Big Mac's over from China for a special home delivery.
2. Bolivia
McDonald's restaurants operated in Bolivia for 14 years, but they shut down following a fairly unorganized political movement to prevent the company from turning a profit. The Bolivian President Evo Morales stepped up pressure on the fast food chain, citing the company's desire for global dominance. "They are not interested in the health of human beings, only in their earnings and corporate profits," said Morales.
3. Ghana
McDonalds was reportedly considering opening up branches in Ghana by early 2011. But plans were put on hold when it appeared that the citizens of the African nation wouldn't have enough income to become regular customers.
4. Macedonia
Until last year, McDonald's operated seven fast food restaurants in Macedonia for about 16 years. But a dispute between McDonald's European head office and Macedonian company that runs the franchises has apparently led to the termination of their agreement.
5. Bermuda
In 1999, construction of the first McDonald's stopped due to protest and the subsequent passage of a government law that bans franchised restaurants in the country. During the fight to pass the law, one person spearheading the drive against McDonald's wrote in the local press: "It is not Bermudian. McDonald's cheapens wherever it goes."
6. Zimbabwe
In 2010, there was talk about opening up the first-ever chain in the country that is led by President Robert Mugabe – one of Africa's longest-serving dictators. McDonald's says it's still looking for the right company to run its franchise –someone of "high integrity, " and business experience. That's good, because the country is enjoying a rebound in its economy from its illegal trade in blood diamonds—among other things.
7. Iceland
McDonald's closed in Iceland due to the collapse of the Icelandic krona in 2009. Citing prohibitive costs of importing foreign food products as required by McDonald's, Jon Gardar Ogmundsson, who owned one of three McDonald's restaurants in the country, said he was forced to shut his doors.