Kansas cleaners sued by In-N-Out for allegedly copying signature logo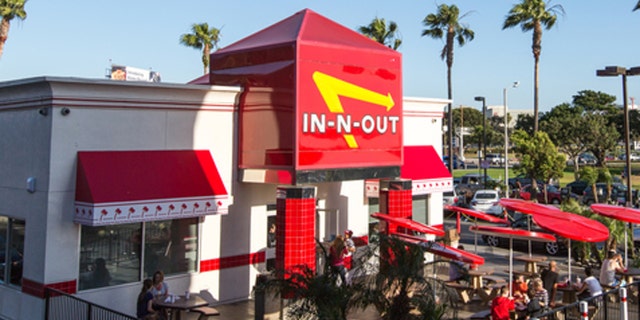 In-N-Out Burger won't get taken to the cleaners by small business in Kansas.
On Monday, the Irvine, Calif.-based burger chain filed a lawsuit against a Wichita dry cleaner—also called In-N-Out—for allegedly ripping off its name and famous red and yellow logo.
TMZ says that the restaurant chain was first alerted to similarities between the two business' logos by concerned customers on social media. According to court documents, one person in Kansas saw the cleaner's signage and even thought the burger chain was opening its very first Midwest location.
FOR THE LATEST FOOD FEATURES FOLLOW FOX LIFESTYLE ON FACEBOOK
In-N-Out's logo is stylized with red or white block lettering and a large yellow arrow. The cleaner's logo uses a very similar font and instead of an arrow, there's a skewed yellow hanger.
On Wednesday, the Wichita dry cleaner updated its Facebook cover image photo, swapping the red and yellow logo for a plain store front with non descript signage.
In-N-Out is suing the cleaners for an undisclosed sum and seeking punitive damages for trademark infringement and trademark dilution among other legal infractions.
According to KSHB, the burger chain has also ordered the cleaners "to deliver for destruction any and all signs or other advertising material that use the words IN-N-OUT."