'Jurassic World' restaurant opening in Japan with scary, dinosaur-themed food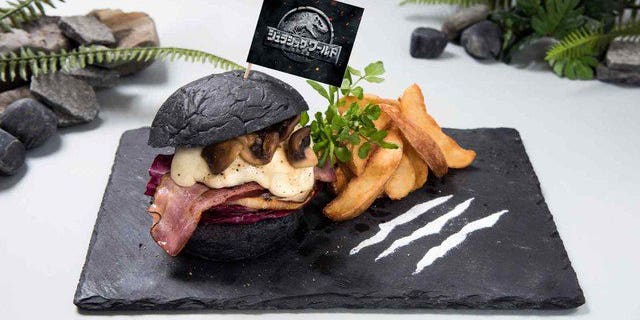 "Jurassic World" fans better get ready to book their plane tickets, because a dinosaur-themed café is opening to commemorate the release of the latest film in Japan.
The restaurant, open for a limited time, will thrill food lovers and movie junkies alike with its unique and prehistoric looking food.
STARBUCKS CUSTOMER ACCUSES BARISTA OF MOCKING HIS STUTTER, WRITING 'RUDE' NAME ON COFFEE CUP LABEL
Diners with a raptor-like appetite will have the choice between three different entrees, as well as desserts and drinks, Movieweb reports.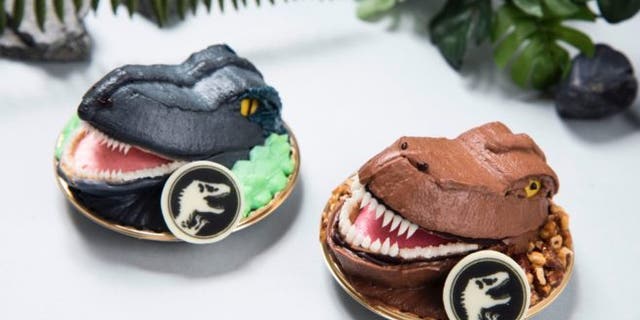 The Jurassic World Burger, served on a black bun, comes with mushrooms, bacon and a side of fries. The plate is even made to look like it has been scraped by a raptor.
The Volcano Curry, unsurprisingly, looks like a mountain exploding with lava, resting next to a salad, which resembles a jungle. There's even a dinosaur resting on top.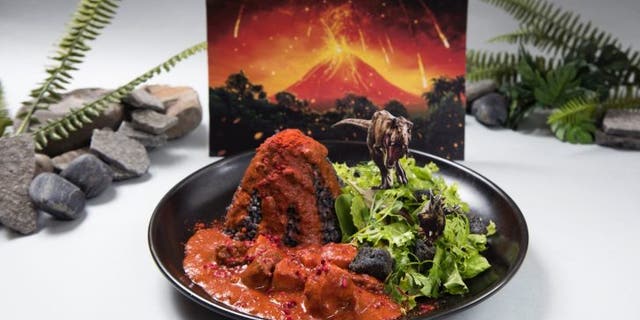 The third entrée is the Powerful Wildplate, featuring raptor footprints across the dish.
The dessert menu also includes a large selection of movie-themed treats. The Fossil Excavation Cake comes with a brush, which diners can use to uncover edible dinosaur bones.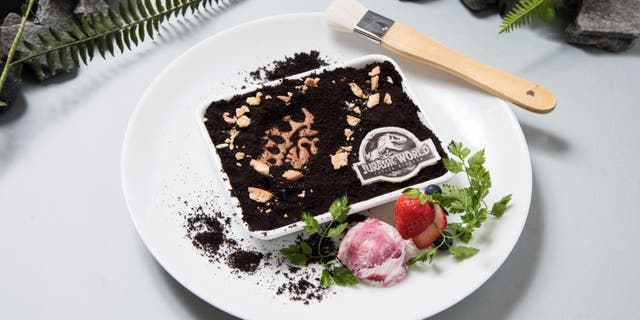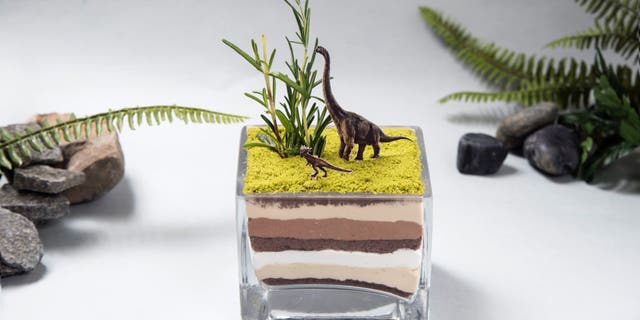 The Dinosaur Egg Cake, possibly the scariest of them all, looks like a baby dinosaur just getting ready to hatch. Good luck eating this dish while it is staring you down the entire time.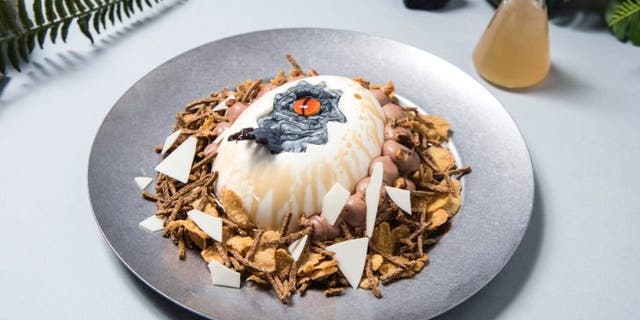 Drinks include Dinosaur Coffee Lattes, with a choice of an illustration of a T-Rex, Blue, or Mosasaurs printed on it. There is also the Amber Jelly and Green Tea While Chocolate Smoothie, which features a "dinosaur egg" on top.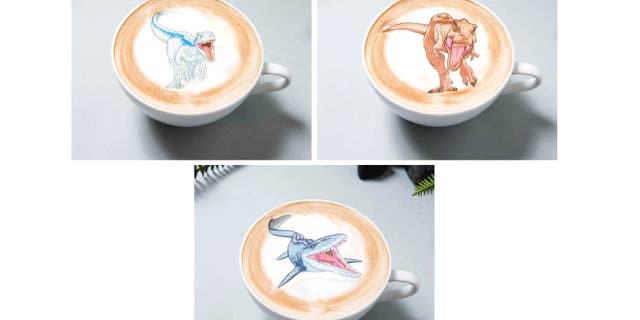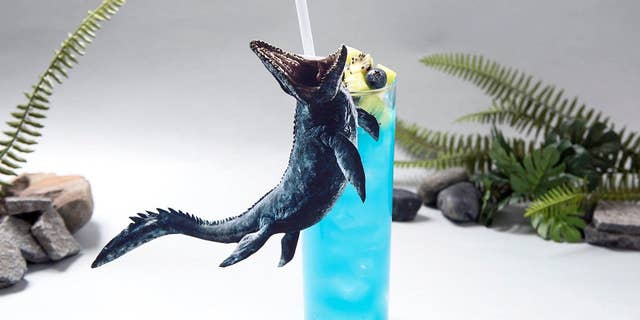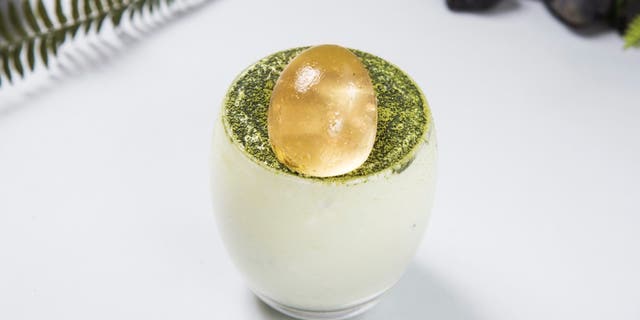 FOLLOW US ON FACEBOOK FOR MORE FOX LIFESTYLE NEWS
The promotional café will run from July 5th to August 6th in Tokyo, and from August 10th to September 30th in Osaka.