Juice company grows fruits embossed with own logo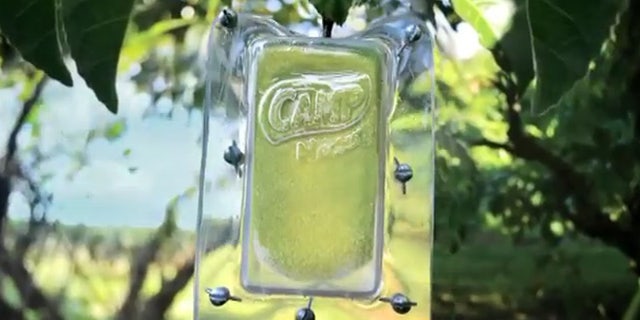 This may be the beginning of the end for the beloved Chiquita Banana sticker.
Brazilian advertising agency, AGE Isobar, has developed a way to grow fruit embossed with company logos. The agency sealed tropical fruits in plastic molds that, if done correctly, would produce fruit bearing their clients' logo.
In an AGE Isobar video, set to the tune of "Old McDonald Had a Farm," the agency walks the viewer through the process of growing, harvesting and displaying the branded fruits.
A tour through a Brazilian orchard quickly turns from rustic to creepy and futuristic as a gardener displays baby guavas sealed in tiny plexiglass chambers marked with the logo of their client Camp Nectar.