Jennifer Garner channeled inner Ina Garten with 'Pretend Cooking Show'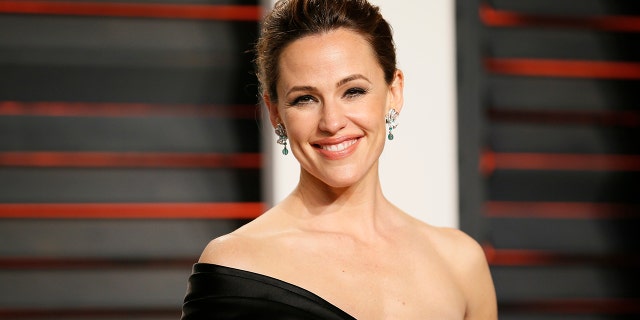 This video proves that Jennifer Garner may be the most relatable celebrity ever. The actress and mother-of-three made what she called a "pretend" cooking show that she posted to social media in the style of everyone's favorite kitchen icon, Ina Garten.
In a two-and-a-half-minute video posted to her Facebook and Instagram account on Dec. 20, the Alias actress talks to viewers while she demonstrates making the celebrity chef's honey white bread recipe, crafts the dough into bread men for her kids, and even gushes about her love for the Barefoot Contessa (hard same).
"Here's what I love about this dough — you can do anything with it. My mom made bread men for my sisters and me when we were little and they were our favorite things ever," she says while making her little men. "These could not be less perfect but my kids will love them!"
The sweet little video, in which she includes her own tips about wet and dry ingredients, received more than 52,000 views and been shared 3,900 times within two days. Even Garner's comment section is a happy place to be. "I love you, stay a wonderful as you are," wrote Sandy Micheletti.
"Look, you have to do this more! We want to see real cooks, in their real kitchen, making imperfect yummies!" commented Elizabeth Cro.
"I love you Jen! I remember how you said your dog's name was Martha when you went on her show! You're the cutest homemaker everrrrr," exclaimed Hebby Renee.
We really love that Jennifer Garner knows her way around a kitchen and that she can come across so effortlessly fun even just for her fans.