James Beard Foundation announces cookbook, print and TV awards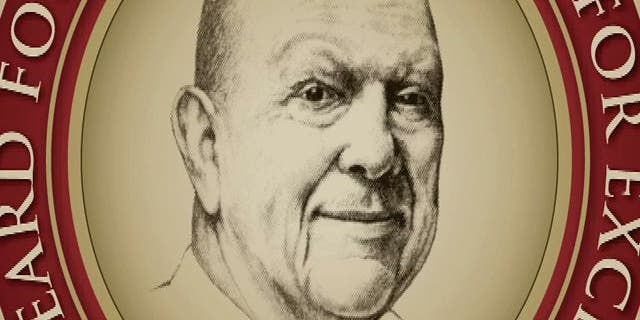 The James Beard Foundation has announced the winners for its book, broadcast and journalism awards for 2012.
"Modernist Cuisine," won both the Cookbook of the Year and the award for Cooking from a Professional Point of View. Food52 and Gastronomica both won for Publication of the Year.
Ted Allen from the Food Network's "Chopped" won the Best Media Personality and his show won Best Television Program
The judges for the book awards (more than 40 in total), broadcast media (more than 28) and journalism awards (more than 70) are comprised of various editors, authors, journalists and professors. All nominees were based on works published or broadcasted in 2011.
Stay tuned for the winners of the restaurant and chef awards, which will be announced Monday night.
Follow all the minute-by-minute action on the red carpet from the James Beard's awards at Lincoln Center, starting at 4.30 ET.
Check out the winners:
2012 James Beard Foundation Book Awards
Cookbook of the Year
Modernist Cuisine
by Nathan Myhrvold with Chris Young and Maxime Bilet
(The Cooking Lab)
Cookbook Hall of Fame
Laurie Colwin
Home Cooking and More Home Cooking
American Cooking
A New Turn in the South: Southern Flavors Reinvented for Your Kitchen
by Hugh Acheson
(Clarkson Potter)

Baking and Dessert
Jeni's Splendid Ice Creams at Home
by Jeni Britton Bauer
(Artisan)
Beverage
Bitters: A Spirited History of a Classic Cure-All, with Cocktails, Recipes, & Formulas
by Brad Thomas Parsons
(Ten Speed Press)
Cooking from a Professional Point of View
Modernist Cuisine
by Nathan Myhrvold with Chris Young and Maxime Bilet
(The Cooking Lab)
General Cooking
Ruhlman's Twenty
by Michael Ruhlman
(Chronicle Books)
Focus on Health
Super Natural Every Day: Well-Loved Recipes from My Natural Foods Kitchen
by Heidi Swanson
(Ten Speed Press)
International
The Food of Morocco
by Paula Wolfert
(Ecco)
Photography
Notes from a Kitchen: A Journey Inside Culinary Obsession
Artist/Photographer: Jeff Scott
(Tatroux)
Reference and Scholarship
Turning the Tables: Restaurants and the Rise of the American Middle Class, 1880-1920
by Andrew P. Haley
(The University of North Carolina Press)
Single Subject
All About Roasting
by Molly Stevens
(W.W. Norton & Company)
Writing and Literature
Blood, Bones & Butter: The Inadvertent Education of a Reluctant Chef
by Gabrielle Hamilton
(Random House)
2012 James Beard Foundation Journalism Awards
Publications of the Year
Amanda Hesser
Food52
Darra Goldstein
Gastronomica
Cooking, Recipes, or Instruction
Anna Thomas
EatingWell
"The Soup for Life"
Environment, Food Politics, and Policy
Ben Paynter
Fast Company
"The Sweet Science"
Food Coverage in a Food-Focused Publication
Saveur
James Oseland
Food Coverage in a General-Interest Publication
Lesley Bargar Suter
Los Angeles
"Chinese Food in L.A.," "It's Time for Breakfast in L.A," "Food Lovers Guide"
Food Culture and Travel
Fuchsia Dunlop
The Financial Times
"Global Menu: Kicking Up a Stink"
Food-Related Columns
Lettie Teague
The Wall Street Journal
On Wine: Lettie Teague: "Drink, Memory: How to Remember that Wine;" "In Praise of the One-Cabernet Lunch;" "May I recommend: Lessons of Great Sommeliers"
Group Food Blog
The Salt: NPR's Food Blog
Maria Godoy
npr.org/blogs/thesalt
Health and Well-Being
Maureen O'Hagan
The Seattle Times
"Feeling the Weight: The Emotional Battle to Control Kids' Diet"
Humor
Brett Martin
GQ
"The Hangover Part III"
Individual Food Blog
Poor Man's Feast
Elissa Altman
Poormansfeast.com
"Craving the Food of Depravity"
Personal Essay
Cal Fussman
Esquire.com
"Drinking at 1,300 Ft: A 9/11 Story About Wine and Wisdom"
Profile
Susan Choi
Food & Wine
"The Spice Wizardry of Lior Lev Sercarz"
Visual Storytelling
Landon Nordeman
Saveur
"Soul of Sicily," "BBQ Nation," "Heart of the Valley"
Wine, Spirits, and Other Beverages
Sarah Karnasiewicz
Imbibe
"Fizzy Business"
Craig Claiborne Distinguished Restaurant Review Award
Alan Richman
GQ
"The Very Tasty Liberation of Paris," "I Heart SF," "Diner for Schmucks"
MFK Fisher Distinguished Writing Award
John T. Edge
Saveur
"BBQ Nation"
2012 James Beard Foundation Broadcast Media Awards
Radio Show/Audio Webcast
Fear of Frying: Culinary Nightmares
Host: Nina Barrett
Area: WBEZ
Producer: Jason Marck
Special/Documentary (Television or Video Webcast)
A Matter of Taste: Serving Up Paul Liebrandt
Network: HBO
Producers: Sally Rowe, Rachel Mills, and Alan Oxman
Television Program, In Studio or Fixed Location
Chopped
Host: Ted Allen
Network: Food Network
Producers: Linda Lea, Dave Noll, and Vivian Sorenson
Television Program, On Location
Bizarre Foods with Andrew Zimmern
Host: Andrew Zimmern
Network: Travel Channel
Producer: Andrew Zimmern
Television Segment
CBS News Sunday Morning
Host: Martha Teichner
Network: CBS
Producers: Lauren Barnello, Jon Carras, Edward Forgotson, Patrick Lee, and David Small
Video Webcast
eatTV with Jamie Tiampo
Eattv.com
Host: Jamie Tiampo
Producers: Suzanne Glickstein, Jimmy McCoy, and Jamie Tiampo
Media Personality/Host (Television or Video Webcast)
Host: Ted Allen
Show: Chopped
Network: Food Network