Jack Daniel's now sells coffee that tastes like whiskey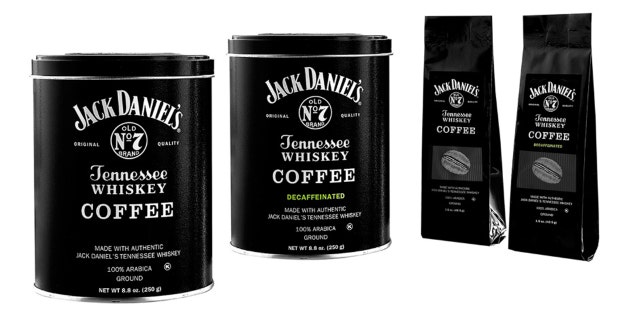 Looking for a boozy addition to your morning buzz?
Jack Daniel's has partnered with World of Coffee, Inc. to create its first ever line of whiskey flavored coffees. Tennessee Whiskey Coffee blends 100 percent Arabica coffee beans infused with Jack Daniel's Old No. 7 Tennesse Whiskey for a fully brewed non-alcoholic cuppa Joe.
The coffee is offered in both regular and decaf, and sold in either 8.8 ounce collectable tins, or 1.5 ounce gift bags, at $21.95 and $6.95 respectively. Customers can order the coffee at the Jack Daniel's online store.
WOULD YOU PAY $50,000 TO HAVE COFFEE WITH IVANKA TRUMP?

Though whiskey-flavored coffee might seem extreme, baristas around the world have been experimenting with some seriously amped up brews.
A barista in Australia created a coffee so strong it guarantees a caffeine boost of up to 18 hours.
"A** Kicker" coffee, created at Viscous Coffee in Adelaide, is a "quad shot." A brew with four shots of espresso and four ice-cubes made from a 48-hour cold drip and 120 milliliters of extra-aged ten-day cold brew. Plus, the barista adds four 48-hour cold brew ice cubes for an extra kick; adding about 80 times more caffeine than a single cup of coffee. It's so strong, it comes with a health warning.
WHERE TO SCORE A FREE CUP OF JOE ON NATIONAL COFFEE DAY
Owner of Viscous Coffee, Steve Benington, said the caffeine fix was designed to be consumed gradually over three to four hours, and provides 12 to 18 hours of "sustained up-time".
Stiff Bull coffee aka "The Relationship Saver," is produced in Malaysia, and offers men the extra hard shot they may want in the bedroom. Claiming to improve libido and sexual performance, Stiff Bull contains an unlisted ingredient--desmethyl carbodenafil-- a chemical similar to the active ingredient in Viagra, sildenafil.
Slapped with a warning from the Food and Drug Administration, Stiff Bull Coffee disputed the FDA's claim, saying there was a mix-up in ingredients.
"The problem was "a combination of things – one, the manufacturer of the coffee, located in Malaysia, had lots of different formulas, and he'd been importing his coffee in the US for 10 years. There were never any substances found," Stiff Bull's president Keith Hanson told Indy 100.
FOR THE LATEST FOOD FEATURES FOLLOW FOX LIFESTYLE ON FACEBOOK
The coffee's website explains that it contains:
"Tongkat Ali, long used as an aphrodisiac; Maca Root is used for enhancing energy, stamina, athletic performance, memory, and fertility. Guarana is used to aid in weight loss, athletic performance, mental and physical fatigue."