Italian pizza makers are seeing red over McDonald's ad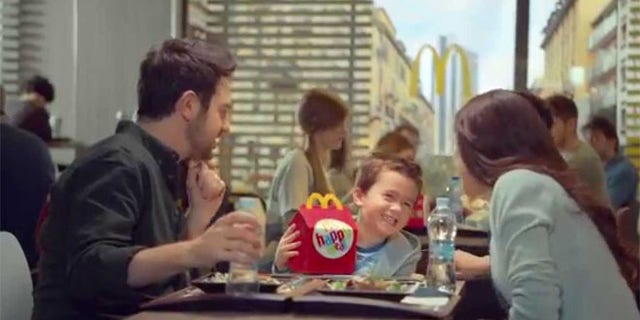 NEWYou can now listen to Fox News articles!
Don't mess with Italians and their pizza.
Pizzeria owners are incensed over a McDonald's commercial that shows a boy rejecting a local Neapolitan slice of pizza in favor of a Happy Meal.
The 18-second ad shows a waiter in a pizza restaurant asking a small boy what pizza he would like, only to be told he'd rather have a happy meal.
Massimo Di Porzio, vice president of The True Neapolitan Pizza Association in Naples, said he's fed up with with fast food companies pushing unhealthy choices on kids : "We've had enough of them making money at the expense of children's health.
He said in a statement that they're threatening to sue the fast food giant, claiming the advertisement is a "dishonorable attack against one of the symbols of the Mediterranean Diet."
Mediterranean Diet, considered one of the world's most healthiest, includes the consumption of olive oil, legumes, unrefined cereals, fruits, and vegetables, fish and some dairy.
The commercial, which first aired on YouTube in February and on Italian TV in March, was taken off the air on Sunday as previously scheduled.
A McDonald's spokesman said they had not meant to attack Italian food culture, but argued that all the great chefs in Naples had taken their children to McDonald's at some point.
Take a look at the ad that is getting some hot under the collar.