Insane food challenges in America
Many restaurants pride themselves on a signature dish, and some of these places love their signature dish so much they decide to prepare it in mass amounts — and then challenge guests to eat as much of it as they possibly can.
People from all over the world visit certain establishments to try these crazy food challenges. If they are victorious, they win not only pride, but usually a spot on a wall of fame.
We chose five insane challenges from our larger list of 30 Crazy Restaurant Challenges Around the World, and my, there is some pretty terrifying stuff on there. Take, for instance, the KIDZ challenge at Jester's Diner in England, which consists of an English breakfast so large it is the same weight as a small baby.
1. Cowtown Diner, Fort Worth, Texas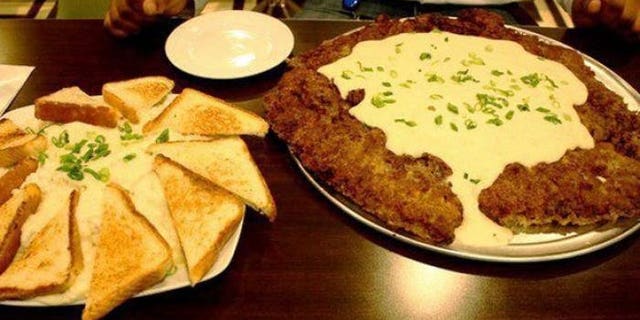 The Cowtown Diner is home to the world's largest chicken-fried steak. If you finish the 64-ounce hunk of meat (which, by the way, is drenched in white gravy and bacon grease), along with six pounds of mashed potatoes and 10 slices of Texas toast, your meal is comped, and you get a T-shirt and a picture on the wall. No word on whether the restaurant will pay for your inevitable quadruple-bypass surgery.
2. Fat Sandwich Company, Champaign, Ill.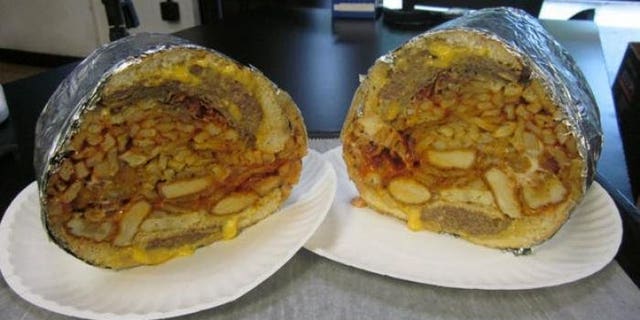 This sandwich could only ever have been assembled in a college town. The "Big Fat Ugly Challenge" involves 20 ingredients, including four cheeseburgers, gyro meat, a pork roll, onion rings, mozzarella sticks, jalapeño poppers, chicken fingers, and chicken nuggets. If that wasn't enough, for the sandwich to be free, you need to eat it in under 15 minutes. That's right: You have a quarter of an hour to devour what could well be the last sandwich you'll ever eat.
3. Nitally's Thai-Mex Cuisine, St. Petersburg, Fla.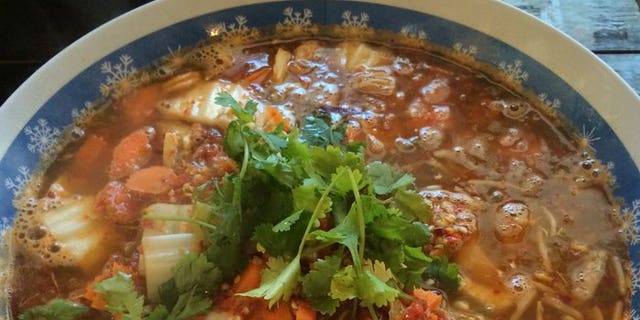 The Inferno Soup Challenge at Nitally's ThaiMex Cuisine combines two food challenge components in one: not only is the sheer quantity of food overwhelming, but it is also incredibly spicy. The soup is served in a 48-ounce bowl and contains 12 kinds of peppers from around the world. The spiciest chile used is the bhut jolokia, also known as the ghost pepper. Many have attempted the scorching soup, but few have succeeded in consuming the massive bowl in the time limit of 30 minutes.
4. Sushi Delight, Lomita, Calif.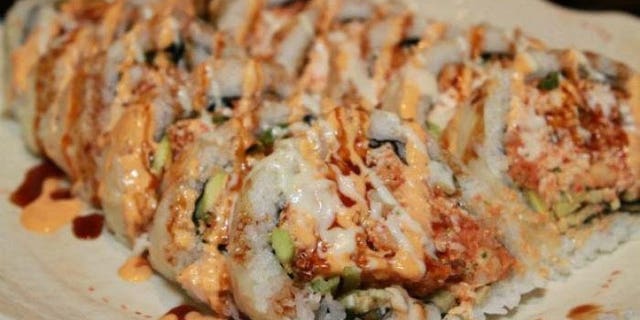 Participants may not feel "delightful" after this challenge! At Sushi Delight, guests can take part in the Godzilla Roll challenge, which consists of a six-pound roll filled with various kinds of fish and topped with a special blend of house sauces. Those who complete the challenge in 60 minutes win a picture on the wall, a T-shirt, and, of course, bragging rights.
More insane food challenges across the country.
More from The Daily Meal
30 Crazy Restaurant Challenges Around the World
America's 50 Most Outrageously Insane State Fair Foods
10 Craziest Foods Ever Deep-Fried
10 Crazy Facts About "The Most Interesting Man in the World"