Indiana restaurant honors slain workers with free food on Martin Luther King Jr. Day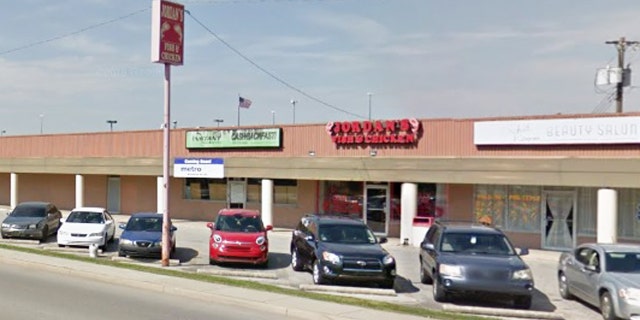 NEWYou can now listen to Fox News articles!
An Indianapolis eatery is honoring the lives of two workers who were killed on the job by giving away free meals Monday.
Ammar Shatnawi and Wesam Sammour were Jordanian nationals who worked at Jordan's Chicken, Fish & Gyros—a local fast food chain.
On Jan. 3, two hooded gunman entered Shatnawi and Sammour's place of work, jumped the counter and killed the two men as they were closing up the restaurant for the evening. A relative called police around 1 a.m. Wednesday after becoming concerned about them not returning home. Both men were found in the restaurant and, at the time, Police Maj. Richard Riddle said that the attackers killed the workers for "no apparent reason."
RESTAURANT WORKER WARDS OFF KNIFE-WIELDING ROBBER WITH SOUP LADLE
To honor his slain employees, Sam Saadeh, who owns the Jordan's location were the two men were killed, will be giving away free food, starting at lunch time.
"We have literally a ton of chicken tomorrow, two thousand pounds of chicken wings," Saadeh told Fox 59 Sunday. "Everybody is welcome."
"These victims were not just two restaurant employees. They were brothers, sons, uncles, friends and classmates to a family and they were part of the community not only here in Indianapolis but back home in Jordan," the restaurant owner told reporters.
Since the attack and alleged robbery, Saadeh said Jordan's has received letters and condolences from, "churches, mosques, individuals, businesses, corporations, everybody," supporting his effort to honor Shatnawi and Sammour with free food for all.
"We're trying to send a message to the public and a message to the community. We're trying to have them stay together and stand together in tough times like this and stop the crimes in the community that's increasing every day.
FOR THE LATEST FOOD FEATURES FOLLOW FOX LIFESTYLE ON FACEBOOK
"We cannot be safe unless we stand together."
According to Fox 59, Indianapolis police are still investigating whether the suspected gunmen have been involved in any other recent crimes.
The food deal is set to begin at noon CT and will last until every wing has been given away.
The Associated Press contributed to this report.