Inaugural wine fit for a president and the people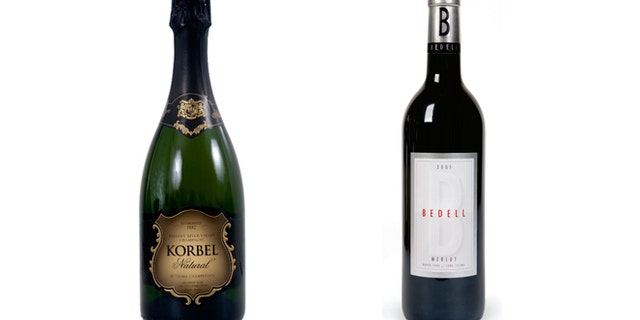 President Obama and 218 guests feasted on a sumptuous meal of steamed lobster, grilled bison and apple pie at the 2013 Inaugural Luncheon.
With such a vast array of flavors and textures, an important component of the meal is of course the wine. Finding a perfect fit for the presidential palate is an important job, and the experts went with wines from New York State and California. The Joint Congressional Committee on Inaugural Ceremonies, who hosted the lunch, must have also had price in mind. The three wines listed on the menu were not only a perfect pairing for the meal, they are reasonably priced.
The first course featured a rich lobster dish with a New England clam chowder sauce. The richness of this dish was appropriately paired with a dry Riesling from the Finger Lakes region of New York. A Riesling of perfectly to cut the fat of a cream-heavy sauce, and the hints of citrus work to wash the palate so each bite is just as delicious and memorable as the last.
Tierce Dry Riesling, was a perfect fit, and at a moderate price of roughly $30 for a 750ml bottle, the rest of the nation can enjoy it as well.
The second course was packed with a flavor profile which required the perfect pairing. A Grilled Bison with contrasting horseradish and huckleberry reduction has to be paired with a wine that is hearty, yet won't overpower some of the delicate flavors involved.
The Joint Congressional Committee on Inaugural Ceremonies decided on a 2009 Merlot from Bedell cellars – a vineyard and winery on Long Island's North Fork. Wine made from some of the oldest Merlot vines in the U.S., this Merlot demonstrated enough fruit character to balance the meat's richness, and pair well with the accompaniments alongside. Although currently sold out on their website, ask your local wine shop for this bottle. It too, only costs approximately $30 a bottle.
Also on the wine list was Korbel Natural, a special inaugural cuvée champagne from California. Korbel has been served at inaugural luncheons for several U.S. presidents, including Ronald Reagan, George H.W. Bush and Bill Clinton.
Last week champagne producers in France were in a tizzy because the sparkling California wine was billed as champagne. Wine producers in Champagne, a region in France, are the only ones allowed to call something "champagne" --and the one from California is not real technically champagne.
Matt House, spokesman for the Joint Congressional Committee on Inaugural Ceremonies response to that: "The Champagne Lobby should have a glass of their own product and relax."
Korbel's special "inaugural cuvée" has bottles that feature an inaugural seal. While people may not be able to sip from one of these bottles, "Korbel Natural" is available at many wine shops starting at an affordable $14.