Hunters take issue with Arby's deer-meat sandwich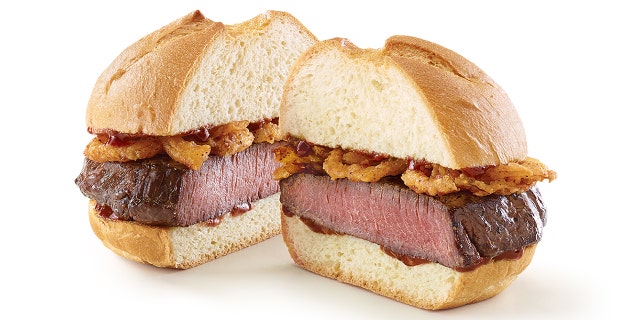 NEWYou can now listen to Fox News articles!
After a year away, venison sandwiches were back on the menu at Arby's for one day last week, but not everyone was happy about it. Last year the fast-food chain introduced its "thick-cut venison steak with crispy onions and a juniper berry sauce" in five states in an effort to appeal to America's hunters.
The sandwiches sold so well that the restaurant expanded the operation this year, Business Insider reports. On Saturday Oct. 21 the sandwich was available nationwide for $7.
"The positive response to our limited offering of venison last year was so widespread and passionate that we knew we had to find a way to offer it nationwide," Jim Taylor, chief marketing officer of Arby's Restaurant Group, said.
But while the venison sandwiches sold out quickly at many Arby's locations, not everyone was happy, NPR reports. Earlier this month, the Montana Wildlife Federation sent a letter to Arby's asking it not to sell the deer-meat sandwiches.
The hunting conservation group's executive director cites "America's wildlife crisis in the 19th century" that drove many animals to near-extinction and "the principle of selling an animal that most Montanans recognize and hold dear as a wild animal and really a symbol of the Rocky Mountain West" as issues.
But Arby's was quick to point out that the meat it used for its sandwiches was not procured through hunting, but rather from game farms in New Zealand.
Arby's also tested elk steak sandwiches at three locations.
This article originally appeared on Newser.