How to grill flawless fish with ease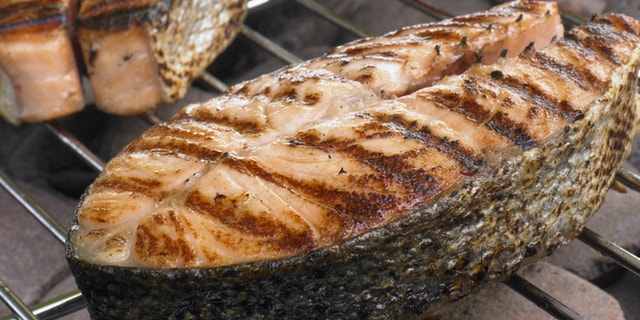 A squeeze of lemon along with light simple veggies make grilled fish the perfect summery fare. But if you're daunted by the prospect of that pricey fish fillet adhering to your grill grates, take a look at the following expert tips to crush your fish-grilling phobia.
Select impeccably fresh fish
Balducci's Director of Prepared Foods, Chef Bill Hedge, encourages grillers to opt for sturdy steak-like fish, such as tuna, swordfish, and shark that tend to stay intact when cooking.
Impressive and also easy to grill, whole fish, like snapper, bass, or char stuffed with aromatic herbs, vegetables, and citrus constitute an exquisite presentation.
Bolder flavored fish stand up well to high heat cooking; try mackerel, whole sardines, bluefish, or salmon, all classic grilling options chock full of healthy omega-3 fatty acids, Hedge says.
Linnea Johansson, New York-based celebrity caterer and event planner, advises grillers to avoid flat fishes, such as sole varieties, as these have a tendency to fall apart on the grill.
When shopping for fish, look for those that smell like the sea and have firm flesh to maximize freshness. According to Hedge, "Whole fish should have clear eyes, and red gills."
Feeling ambitious? Consider filleting your own fish to secure better quality at a lower price.
Season simply to spotlight natural flavors
Executive Chef of New York Central restaurant Christian Ragano instructs grillers to dry the fish well with paper towels, brush lightly with clarified butter, and season heartily with kosher salt and fresh cracked black pepper.
Skip marinades--they make fillets stick, cautions Johansson. You're better off serving a sauce on the side, or basting your fish directly on the grill.
She suggests grilling smaller varieties, like trout and arctic char, in foil packed with lemon, butter and herbs to avoid prepping and cleaning the grill altogether.
Prevent sticking with a prepped grill
Your grill must be exceptionally clean and brushed free of ash before grilling fish.
After lighting the cleaned grill, set the heat level to high and close the lid. Bring the internal temperature up to 450 - 500 degrees, Hedge suggests.
Once you've achieved the proper temperature, lightly pre-oil the grill grates with a towel immediately before adding the fish.
Hedge stresses that a very hot, clean and lightly oiled grill is the key to excellent fish.
Cook carefully
Sear and mark the fish on both sides; then reduce heat to medium and continue cooking to desired degree of doneness.
For striking, restaurant-quality crosshatch marks, Ragano proposes placing the fish at a 45 degree angle to the grates of your hot grill. Once the piece is marked on one side, turn it 45 degrees in the other direction. Flip to the other side and repeat.
Variables including the type of fish, thickness of the cut, and grill efficiency all complicate cooking time. Johansson suggests about one minute per quarter inch of thickness as a good rule of thumb.
For instance, Hedge says in general, tuna cooks most quickly for approximately 5-7 minutes and is best served medium-rare. Slightly denser, swordfish tastes best medium/medium-well done and cooks about 8-10 minutes.
Turn fish as little as possible, ideally only once, while simultaneously moving it to a different location (a new hot spot) on the grill.
Prevent over-cooked fish by checking it before you expect it might be done. Cooked fish will be opaque and flake when poked with a fork. If your fish still appears shiny or translucent, it is undercooked.